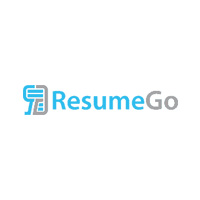 Quality
ResumeGo is made up of a team of professionals who are experts in resume writing. They take it upon themselves to ensure clients receive the best quality job search tools such as professionally written resumes, LinkedIn profiles, and cover letters. With the reviews from their customers, it is proven that they focus on value and professionally written resumes. This helps their client's resume, not only to pass the applicant tracking system, but also to gain more attention from hiring managers.
Delivery
ResumeGo's writers take pride in taking the time and effort to create the best resume based on the client's experience and specific requirements. It normally takes 1 to 2 weeks for the writers to finish the writing procedure. If the client is in a hurry, ResumeGo can complete the resume in as little as 48 hours. Just let them know you're in a rush so they can prioritize your order. However, if you're only ordering their cover letter service, it will take around 2 to 3 days for the writer to finish after you've met with them to discuss details about your career experiences. For their LinkedIn makeover service, it usually takes them 2 to 5 days for their writer to write their client's LinkedIn profile.
Pricing
ResumeGo has 3 different resume writing packages—Premium, Professional, and Executive. Premium is priced at $290 which includes professionally written resume, unlimited revision, resume consultation, data driven, money-back guarantee, and keyword optimization. The Professional package costs $360 and includes the same as the Premium package plus industry specific, management inspection, and free LinkedIn profile. On the other hand, Executive costs $600 and it includes everything the Professional package has but with a cover letter and thank you letter. For their cover letter service, ResumeGo prices it at $100, while LinkedIn service costs $150. Both these services include one-on-one calls with the writer, unlimited revision for 14 days, and customized turnaround time. Moreover, the company offers additional services for when you order from any of their specific packages or services. The additional services include extra resume for $80, as well as cover letter and thank you letter, both of which costing $40 each. ResumeGo is definitely not cheap. It has one of the competitive prices in the market. Nevertheless, they are known to deliver quality resume writing services.
Customer Service
ResumeGo has a fair amount of reviews from their customers. This firm is featured in various media platforms for a couple of reasons: One is their high-quality resumes, and the other is their satisfactory customer service. Upon your signup or placement of order, you'll hear from them within 24 hours. ResumeGo has an attentive and responsive team of customer support.
Payment System
The firm accepts credit card payments through American Express, Discover, Mastercard, and Visa. They also accept PayPal payments if your credit card is not working.
This firm is perfect for job seekers of any level. Whether you're a fresh graduate or an active job seeker with numerous experiences, ResumeGo promises to deliver tailored job search tools for you. With their team of expert resume writers, you'll definitely get the resume, cover letter, and/or LinkedIn profile you expect and deserve. With their thorough and responsive customer service, you get to feel the worth of the money you paid for.
ResumeGo, a resume service founded more than a decade ago, provides top-quality resume writing services online for students and active job seekers. Their team of writers comprises of HR experts, recruiters, hiring managers, and resume specialists who aim to bring out the best in their clients. They promise their clients will receive more job interviews and job offers when they use their resume writing services. They write, not only professionally written resumes, but also LinkedIn profiles and cover letters. Their offer of unlimited revisions ensures that clients receive keyword-optimized and industry-specific job search tools, along with a money-back guarantee.
Write a Review for ResumeGo