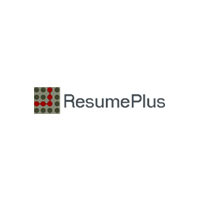 Quality
One highlight in our Resume Plus reviews is how the firm ensures to optimize the client's resume with the right keywords. Many companies now use the Application Tracking Systems or ATS in hiring employees. That said, Sue Montgomery uses a unique style in writing resumes based on her clients' needs to choose the right keywords. This plays a key role in increasing a job seeker's hiring chances through an effective resume. Resume Plus assures its clients pass that filter because the firm makes sure all the possible keywords in their target field are present in their resume. With that, here are the certified resume writer services offered by Resume Plus: 
Professional Resume and Cover Letter
Personal Branding Statement
Executive Career Biography
Executive Leadership Profile
Federal Resume
Curriculum Vitae
LinkedIn Profile
Sadly, Resume Plus doesn't post its service rates on its website. However, the firm charges clients based on their unique job search tools needs. Having this said, it would be better if the firm stated at least a price range, so potential clients can have an idea of how much the resume writing services they need cost. This will help improve our Resume Plus reviews of the firm's services.
Delivery
Since Sue Montgomery herself creates all the resumes, she takes time in crafting each of them. This means a longer lead time of about 2 weeks. For rush projects, though, she offers a faster service with an additional fee of 20%.
Pricing
Just like Acclaimed Resumes, Resume Plus does not have a fixed price for their services. Instead, the firm states that there is no one-price-fits-all resume, and that prices for custom resumes are based on various criteria. These include the level of job that the clients are aiming for, their work history, and the kind of sector the client wishes to apply for (civilian, not-for-profit, and federal). Again, even if this may appeal to some job seekers, most of them want to know outright the investment it would take for them to hire the firm's resume writing services and enjoy their perks.
Customer Service
Sue Montgomery stresses her commitment to deliver personalized responses and aims for a worthwhile client experience. Clients can talk to her and her email responses are not just templates. However, it's not that easy to reach her. Since she runs Resume Plus alone, reaching her depends on her availability. Also, since there is no customer support, clients may find it hard to ask for assistance. However, Sue ensures to keep her lines open to those who need a hand in their job needs.
Payment System
The firm accepts payments via credit card through Discover, Mastercard, and Visa only.
For those of you who want to hire a trusted resume service plus other job search tools, I recommend Resume Plus. This firm is perfect for those who look for a professional resume writer with loads of experience in the industry. With an established name and credibility, Sue will not disappoint you. She guarantees to give just the service you deserve.
Sue Montgomery founded Resume Plus after spending many years as a marketing professional. Clients will work with her directly and she is hands-on with her clients. From the moment you talk to her by phone until you get the documents, you will deal with her alone. She believes that this approach gives the firm an edge over its competitors. Further, she trusts that her services outshine those of her rivals through her quality of work, results-driven products, and the personal experience she offers to her clients.
Write a Review for Resume Professional Writers