Perhaps you've been collecting resume writing tips to kick-start your revamp-my-resume goal. You may also be curious on how best resume writers create job-winning resumes. Surprisingly, you can make your own killer resume like a pro, too. Yes, it sounds crucial knowing the tight competition among job seekers. Hence, you may turn down the idea of writing your own and consider hiring a professional resume writer as a better advantage. But learning resume writing basics will keep you ahead of the game because no one knows you better than you. So, if you're planning to write a resume on your own, fear not. We rounded up three of the best resume writing tips to make your D.I.Y resume a success:
3 Surefire Resume Writing Tips on How to Write Your Own Resume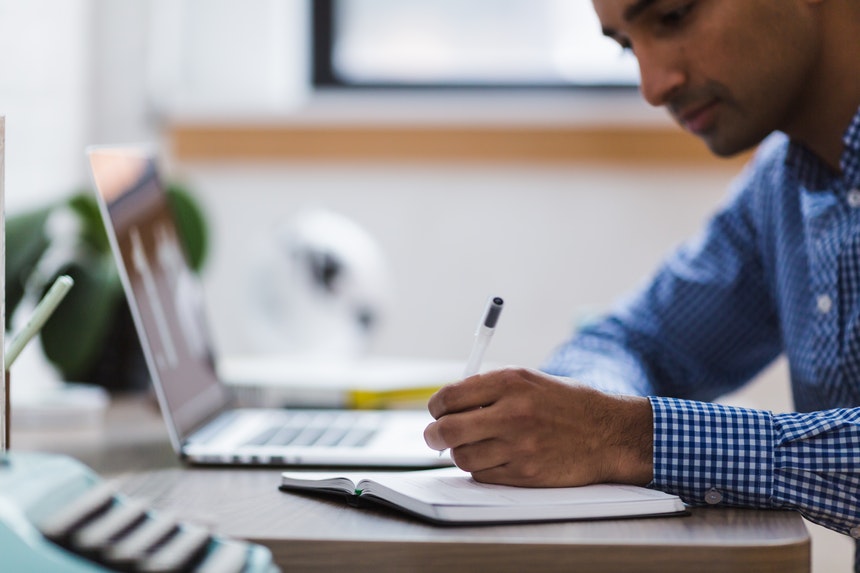 1. Choose the best resume format and layout
Generally, applicants are more conscious about their looks when searching for jobs. Hence, they tend to take the most vital tool in their job search for granted. Be not one of them. Note that your resume reflects your personality. It acts as your forerunner by providing the hirer a preview of your skills and experience. If your resume is polished, it gives a striking impression. Thus, make sure your resume is ready for its big day, and aim for a superb looking tool to snag an interview.
Choose the format on where you want to drag your hiring manager's drift. For instance, a chronological resume fits when you plan to continue your current career path, while a functional resume is when you want to shift career. To pick what's really best for you, read other resume writing tips on choosing the most fitting resume format based on your needs.
2. Highlight your accomplishments rather than responsibilities
How do these two vary from each other? Responsibilities are your duties while accomplishments are your contributions that drive valuable results. Examples of these outcomes are those that improve the yield of the company. It may include your initiatives to launch new products and services, resolve customer issues or exceed accepted standards. Follow these resume writing tips and your good to go.
3. Shun common errors
There are common errors committed by job seekers. The most usual is the use of pronouns such as "I", "me" or "my" in your resume. Aim for the "telegraphic" method, for it makes the sentence sound more active. Likewise, avoid writing your personal details such as age, health condition, ethnicity, marriage, and family status. Discuss these infos to your hirer during the interview only. Further, resumes don't need to have the applicant's photo, unless when applying for a modeling or acting positions. In some countries, though, applicant's photo is required. It's now up to you to do a little research. So, wipe out these usual job slips and keep an eye on these resume writing tips.
Moreover, resumes are not the spot to lay your reasons for leaving your former job or even your employment gap. Discuss this matter during the interview or in the job application form provided by the firm.
Should You Hire an Expert Resume Writer Instead of Writing Your Own?

As a job seeker, you have the right to decide whether you want to hire a resume writing company or create your own. Indeed, job searching requires effort and wise decision on what's best to boost your career. If you want to write your own, you can follow these resume writing tips. But, if you're struggling to write, we got your back! We rounded up the best resume writing companies that value your hard-earned money. So if you decide that hiring a professional resume writer to rewrite your resume is worth the money, go for it. Besides, who would not want to take advantage of expert writing services if it's worth the value?
Best10ResumeWriters, a trusted resume writing review site, wants to save you from the fake resume reviews and services lurking around. We've been reviewing top-rated resume writing firms and allow clients to leave reviews. While following these three basic resume writing tips helps in building your own job hunting tool, change of trends will require you to revamp your tactics. Hence, hiring an expert resume writer is an advantage to boost your career. Also, these resume writing services offer career coaching that aims to direct your career path to success.
Need a hand in crafting your resume to land your dream job? Use our unbiased list of top-rated resume writing services to guide you in making a crucial step towards your career goals.