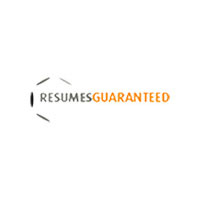 Quality
For more than 20 years, Resumes Guaranteed has been offering professional resume writing services that help job seekers land a job. In fact, the firm pledges 98.3% customer satisfaction on its website; thus, proving real change in their clients' job application. Also, the firm vows to give you a refund with an extra $50 to make up for your used fund. By keeping its rates low and the quality of its outputs high, the firm makes good on its pledge to give first-rate resume services to its clients.
Delivery
The standard turnaround time of Resumes Guaranteed is 2 to 3 business days. Our Resumes Guaranteed reviews affirm that this is among the fastest ones out there. Also, the firm offers rush services for clients who want quick results. You can opt to have your documents delivered the next morning or in 1 to 2 days for an extra charge.
Pricing
Resumes Guaranteed has maintained its affordability throughout the years by unique and wide-range services that most firms do not offer. Here's a list of their resume packages:
Professional, Job-Winning Resumes – $109.95
Executive-Level Resumes ($199.95)
LinkedIn Profile Writing ($89.95)
Federal/Government Resumes ($189.95)
Attention-Grabbing Cover Letter ($59.95)
Career Coaching Lite ($69.95)
Career Coaching Pro ($189.95)
Follow-Up "Thank You" Letter ($59.95)
"Job Hunter" Service ($69.95)
RUSH Service ($39.95)
Internet Resume Posting ($49.95)
Customer Service
Due to client demand, Resumes Guaranteed lengthened their customer service hours, thus allowing faster and better communication. Like our top 5 resume writing companies, Resumes Guaranteed also offers 24-hour customer support. However, the firm's system still needs improvement. Doing so improves not only their support system, but also their client retention. Above all, the firm must invest in refining their website and adapt to the industry's digital marketing trends. Establishing its website's credibility can be of big help in boosting its sales.
Payment System
Resumes Guaranteed's payment methods are flexible. The firm accepts all major credit cards (American Express, Discover, MasterCard, and Visa) as well as PayPal payments. You will have no trouble transacting with the firm.
Having doubts? Indeed, searching for Resumes Guaranteed reviews will help you decide whether or not this firm is worthy to hire. So, upon reading this review, we'll leave the rest up to you. Read on below to see the reviews from various clients.
Resumes Guaranteed believes that job seekers need a striking resume to rise above the competition. Thus, the firm aims to arm its clients with marketable resumes to attract interviews and jobs. With lots of services to choose from, clients won't have a hard time landing their target jobs. Further, Resumes Guaranteed makes sure that your resumes will land you the right job. As a member of trusted resume service groups, the firm will ensure your success by giving real, expert resume help.
Write a Review for Resumes Guaranteed