Editorial Policy and Submission Guidelines
Our editorial policy and submission guidelines ensure that all contents we published our aligned with our goal of helping every job seeker choose the best resume service for them. If we share the same goal and you are willing to publish a content with us, here are what you need to know.
Topics
Contents written from an expert's perspective will really add value to our website. Thus, it will be great if you will write about the topics that you know so well. Specifically, we are looking for write-ups on topics about and related to choosing the best resume writing service; becoming an ideal writing service for job seekers; and top resume companies based on niche, industry, types, and location. Contents that do not cover any of these will not be considered. Our team will shortlist only the best possible topics that are written clearly and comprehensively.
Originality
It's rewarding to have your own original works appreciated and published. We pay huge importance to originality and we respect copyright laws. Best 10 Resume Writers hates plagiarism and we believe you should, too. Our editors will not accept contents that are copied from another source. We use a reliable tool to detect plagiarized copies. There's no way we can ever tolerate and publish copy-paste, shortcut works. Be original and be praised for your own hard work.
Word Count
Quality contents don't use filler words and paragraphs to make them look comprehensive and detailed enough. Aim to write at a minimum of 500 to 1,200 words. That's the average, ideal content length of most websites in our niche. Avoid writing less than the minimum as your article might lack sufficient information. But please don't attempt to go beyond the maximum as it may decrease the readers' interests. Yes, every word counts but relevant sentences and content substance matter the most.
Links
If you are to include links in your content, please make sure to limit them into 2-3 only. Links are valuable, but if used excessively, they can ruin the dwell time spent on your content. We don't want any search engine to tag our published pieces as spam. The links and anchor texts need to be highly-relevant to your topic and to Best 10 Resume Writers. Otherwise, our team of reviewers will remove them right away. We need to practice extra care in associating our website with any other online entities as there are many suspicious, link baits, and reputation-damaging links out there.
Quality
We're on the lookout for quality, relevant contents. We have published some sort of not so relevant articles to our websites in the past. Fortunately though, they were able to generate a handful of good traffic to us. That is why as we open our doors to guest posts, we'd like to make sure that the content we will allocate a space for strictly complies with our guidelines. When we speak of content quality, it also means flawless grammar, share-worthy, and targeted to job seekers and everyone needing the best resume writing service.
Number of Articles
You can submit as many contents as you like, provided that they comply with our guidelines. But, please don't expect that the volume of submissions entitles you to an assurance of online publication. Every piece of content is carefully evaluated if they are worthy of publishing. We take time to read every write-up because we honor all the efforts put into producing and submitting the contents. Initially, we suggest that you do a single piece submission first. Once you have managed to successfully publish one, you can then start to submit 2 or more contents.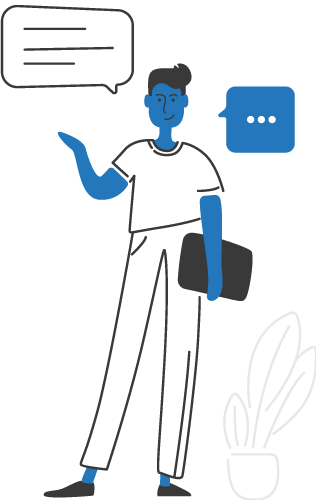 Do you have a content that meets all these guidelines?
We'd love to review them. Write for us and be one of our trusted contributors.