The process of looking for a job has changed. Most companies prefer online job applications instead of a traditional way of seeking jobs. Because of this, job hunting is now easier compared to before. Applicants can check work opportunities on job search sites. Additionally, there's no need for them to travel back and forth just to submit their resumes to different companies. Thus, it's an advantage if you know how to maximize this new means of applying for jobs.
To help you, here's a comprehensive guide for you, along with helpful tips, to ace your online job applications.
How to Apply for Jobs Online
With the help of technology, job search engines are being utilized to help job seekers and employers alike. These sites serve as their bridge. Thus, if you want to land your target job, make sure you know the how-tos of applying for jobs online. Here are the steps you need to take to succeed in your online job applications.
1. Revamp your resume and other job search tools.
Your resume should be updated and error-free. Remember, your resume, along with the supplemental job search tools, should be able to stand out. This would enable you to catch the attention of the recruiters.
2. Prepare your employment records and other credentials.
Sending applications through job search platforms would require you to type in your work experience and other pertinent information. Thus, having those records available could save you time.
3. Sign in to different job search engines.
This could help you stay updated to new job postings. Plus, sending online job applications is made easier and simpler through these sites. Some leading job search platforms are Monster, Indeed, and LinkedIn.
4. Post your resume on job search engines.
Doing this can widen your network. Moreover, it opens the door to employment by impressing recruiters with a well-known profile and a targeted resume.
5. Search for job opportunities and apply to your target company.
You can check job postings on job search platforms or you can go to your target company's website and look for career opportunities. As you go through this, don't forget to pay attention to job descriptions of the posts.
6. Submit your application through email.
There are instances where online job applications aren't available in job search sites. In this case, you can directly email your resume and cover letter to the human resource department of the company you want to work for. But, make sure to compose a professional email.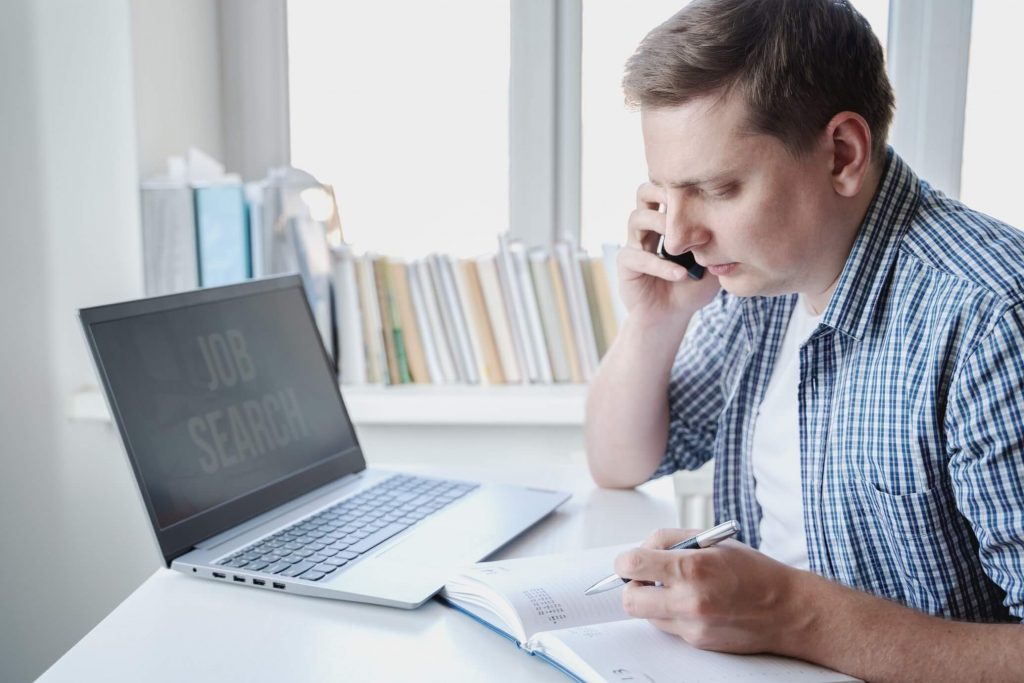 Top Jobs to Get Started
Employment is slowly changing its shape. Instead of office-based jobs, a great number of posts nowadays are internet-based. To give you an idea of how massive internet-based jobs today are, below is a list of top careers that are gradually taking the cyber world by storm.
1. Web Designers and Web Developers
Web designers are the persons in charge of designing and presenting contents for the websites, while web developers are the ones tasked to undertake programming and web applications development for a website.
Almost all transactions are done online, even online job applications. Thus, many companies, private organizations, and non-profit foundations acknowledge the power of the internet. Most businesses invest in boosting their online presence by having compelling websites. And although a number of system-generated tools are available to create simple web pages, most companies still prefer professional services, resulting in the increased demand for web designers and web developers.
2. Content Writers
As previously stated, many companies are taking their businesses online. Thus, demand for writers who are tasked to fill in the content of their websites has also increased.
Content writing has courted a fair share of online job applications as of late. This is because content writers are also responsible for creating contents for blogs, social media posts, e-commerce, and other digital marketing platforms. Their goal is to help the company achieve better online presence and spread brand awareness across the digital world.
3. Online Teachers
Considering that a lot of students have chosen online education as the most practical way to gain information, a huge vacancy has been provided for professionals and qualified educators who wish to teach, tutor, or mentor students in all levels.
Aside from being mostly home-based, these jobs provide higher income given that a lot of professionals and businessmen from non-English speakers pay great money to learn the language. So if you're in the field of teaching looking for a job, then this is one of the online job applications you should take advantage of.
4. Virtual Assistants
Call center jobs, ranging from customer service and technical support to telemarketing, operate to handle and solve incoming product support or information inquiries from customers. With the advancement of technology, many business owners opt to outsource customer representatives and technical support specialists to avoid missing leads.
5. SEO Specialists
Search engine optimization (SEO) specialists also boomed due to the increased necessity of websites to generate more traffic and earn bigger revenues. SEO professionals are trained on various methods and techniques to optimize websites and improve their ranking in search engine's natural search results.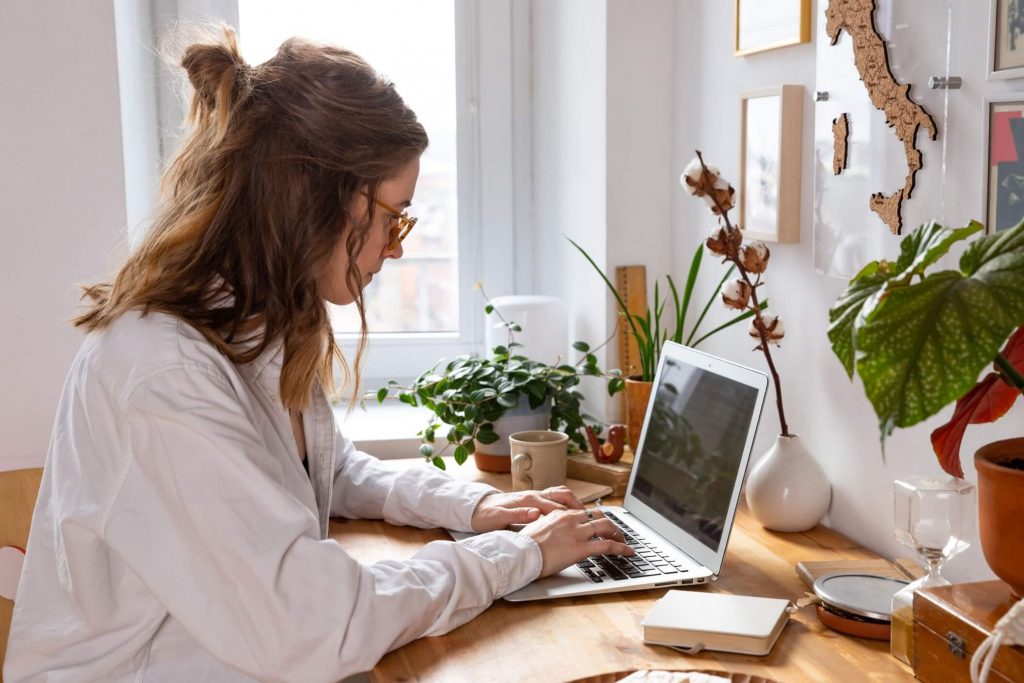 Online Job Applications Guide
Job applications have become more and more advanced. Job seekers' resumes enter a specific portal for shortlisting purposes called applicant tracking system (ATS). Applicants don't need to exhaust themselves in visiting the office they want or dream of becoming part of since the advent of online job searches has made it easier for hiring managers to screen who's the best candidate for the position. You just need to follow certain rules of online job applications to ensure your success. Here are some tips to heed for a successful job hunt.
1. Email job applications to the right address/platform.
When applying online, your resume will travel either of the two specific routes: (1) the job portal that will automatically send your application to the employer, or (2) the company's resume database. Thus, you need to make sure that you send your resume to the proper online address. You can also submit online job applications to job portals hosting the job vacancies.
2. Use clean and efficient means to send your files.
Send resumes that do not contain malicious or suspicious files attached to them. Make sure to check your resume, since malicious wares often target word documents and PDF files. Submitting resumes riddled with viruses to job portals will not give you any fighting chance at all to land an interview.
3. Do not rush trying to get hired.
Never goad the HR department into hiring you immediately. Shun the idea of becoming hired within a day simply because the hiring process, online job applications included, takes time. Thus, never include words that would coax the hiring manager to hire you on the spot. Make sure to be polite and incorporate various resume writing techniques that will make you sound sincerely interested and ready to take on the job.
4. Avoid multiple applications in an online firm.
Don't pester hiring personnel by submitting multiple copies of your resume. They understand that you want to be part of the working force, but submitting multiple copies of your resume to emphasize your desire to work for them is a no-no.
5. Maximize the "Skills" section of your resume.
Another tip to ace your online job applications is to include relevant skills to your resume. Your resume and other job search tools such as a cover letter and LinkedIn profile should reflect a good deal of what you're capable of doing. They act like a marketing tool used to showcase why you're the best candidate for the position. Thus, make sure to pepper your resume with a good mix of soft skills and hard skills.
To give you an overview of what skills most employers look for in an employee, we came up with a shortlist of top skills to put on a job application.
Top 10 Hard Skills
Computer skills
Technical skills
Statistical analysis
SEO/SEM marketing
Project management
Database management
Writing skills
Research and development
Programming languages
Adobe Creative Suite
Top 10 Soft Skills
Communication
Leadership
Teamwork
Creativity
Adaptability
People skills
Time management
Problem-solving
Critical thinking
Organization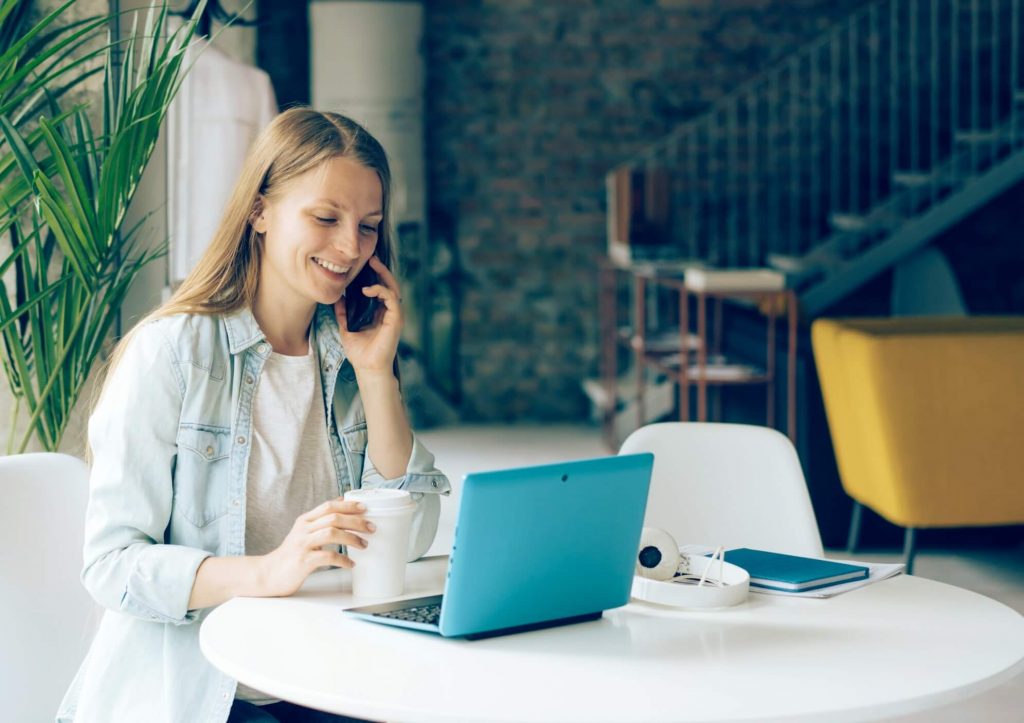 6. Follow up on your online job application.
Once all the preparations are done, submit your resume to your target company. As mentioned earlier, online job applications can take time, so be patient and never bombard hiring managers nor rush them to hiring you. Thus, wait for a week before you follow up on your job application.
Boosting Online Job Applications with a Job-Winning Resume
Most companies use job search engines to post job listings, look for potential employees, or background check a candidate. Thus, if you want to get the attention of hiring managers, you need to have a well-written profile. But that doesn't end there. Your profile is nothing if your resume isn't optimized. See, if you want to get hired, you need a resume that could help you rise above your competitors and get called for an interview. But before that, make sure you have prepared a job interview list prior to the interview.
Your online job applications will only be a success if you have a resume that could back you up. If you're not confident with your resume and other job search tools, you don't need to worry. We have reviewed the top resume companies that could provide you with a job-winning resume. Check them out and secure a better chance of landing your target job.