As the capital of Texas, Austin is one of the fastest-growing cities in the US. With a population growth rate of nearly 3%, it's also home to many job seekers who push their way through the competitive job search. To stand out, most of them hire resume writers to help them customize their job search tools for their target posts. With a professionally written resume, they have a higher chance of getting an interview and acing their job search. However, with so many resume writers and career experts online, it could be challenging to know which one is the best.
Job hunting can be frustrating and daunting. To help you make the right choice, we reviewed and listed the top resume writing services in Austin, Texas.
Review of the 10 Best Resume Writing Services in Austin, Texas
For years, we've been providing reviews that help job seekers find the best resume writers who can meet their job search needs. Thus, you can rely on our comprehensive reviews of the best resume writing services in Austin, Texas.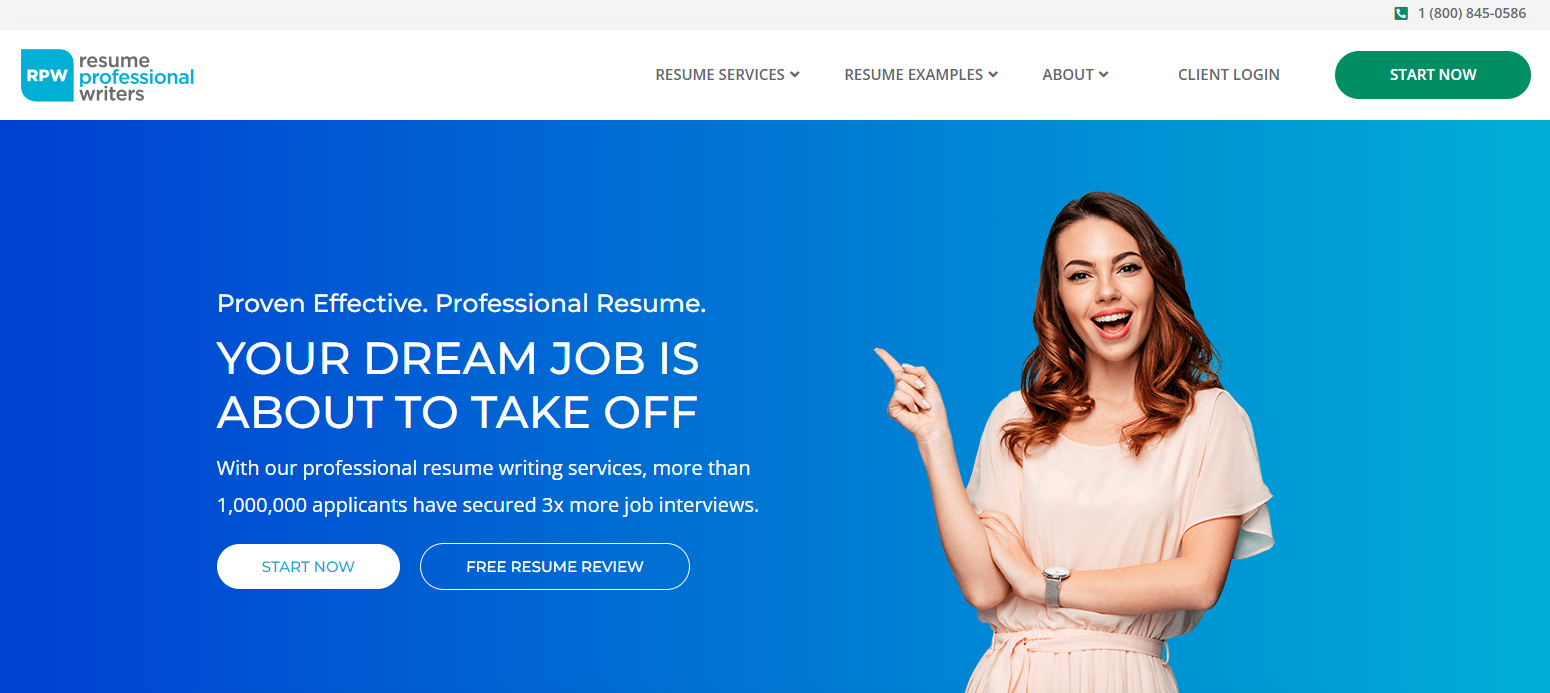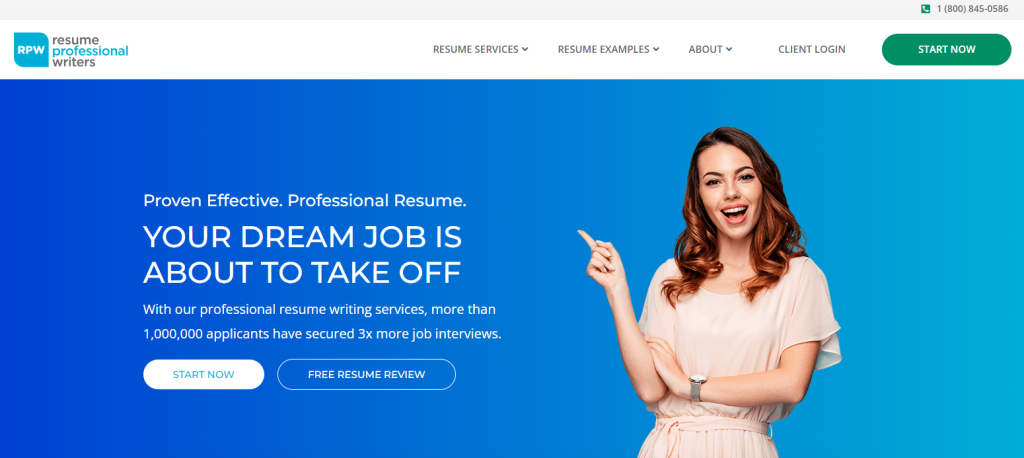 RPW guarantees their clients that they'll deliver nothing but the best job search documents with the help of their expert resume writers. They're regularly trained to keep abreast of the latest resume trends. They make sure that they work efficiently, accurately, and promptly. Their writers are also equipped with effective marketing skills, which enable them to strategically present your skills. Thus, you have the assurance that your resume matches your target job.
RPW has 96% annual satisfaction rating based on client feedback. For a well-crafted resume, you may hire their services. Choose the package that suits you and land your dream job!
Perks: The firm offers services such as custom resume, federal, and CV writing, as well as LinkedIn profile makeovers and job posting assistance. RPW also provides job search add-ons, such as electronic resumes, cover letters, opening statements in job interviews, and reference pages, among others. In addition, they offer free resume reviews, free resume updates, and unlimited number of revisions to unfinished projects.
Fails: RPW's unlimited revisions only apply to changes in resume content related to the objective mentioned in the questionnaire or conveyed to your resume writer. Changing the objective during the revision process isn't part of the scope; in this case, you need to purchase a new resume package for a new target job. Despite the free resume update, the firm might ask for a minimal fee if your package has already expired.
Delivery Time: The turnaround time of their services is 1 to 4 business days, depending on the package you choose.
Price Range: $125 to $485
Contact: 1 (800) 845-0586
Reviews: 4.5 of 5 on Google | 4.4 of 5 on Trustpilot | 4.4 of 5 on Facebook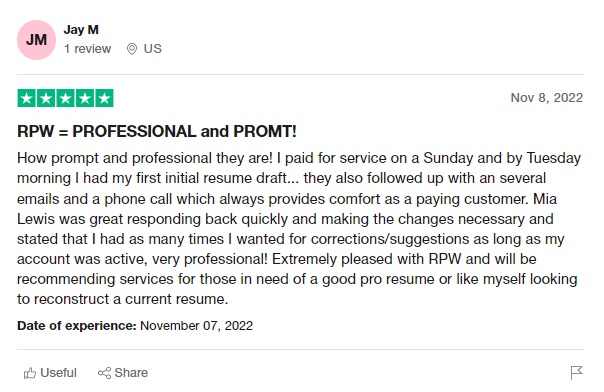 This resume writing firm offers many benefits to job seekers who are in the technical field. Their services cater to entry-levels, career shifters, and even executive levels. With their services, hiring managers can easily grasp your well-crafted resume. Its contents become clear, concise, and organized. They guarantee their clients that all their information will be treated with the utmost confidentiality.
Perks: The firm offers unlimited revisions in content, organization, and wording within a ten-day window. Plus, they have free critique services. You can also ask for a free quote to get an idea of how much it will cost you.
Fails: A complete redo of the format isn't always possible. Moreover, they don't accept rush orders.
Delivery Time: You can expect your job search tool in a week to ten days, depending on prior commitments.
Price Range: You can purchase their resume writing service for as low as $75, but prices vary depending on the work involved on resumes.
Contact: (512) 444-1979
Reviews: 3 of 5 on Yelp | 4.6 of 5 on Google


This firm provides high-impact, ATS-optimized resumes. They work closely with clients, so expect that they'll ask vital questions. They offer expertise to produce well-written resumes. Thus, job seekers get immediate results. Executive Drafts assures their clients nothing but a job-winning resume. Hence, they guarantee you get what you pay for.
Perks: One of the things that makes Executive Drafts stand out is their free original resume critique service. Also, they provide a 20-minute consultation (or longer) for an in-depth discussion of your existing resume and career history. Aside from that, they offer unlimited revisions until clients are 100% satisfied and add-ons such as cover letter writing, LinkedIn profile makeover, and interview coaching.
Fails: Cover letter writing is excluded from the base package, unlike those from other companies that include this job search document.
Delivery Time: You can expect your tool in about a week.
Price Range: $199 to $499
Contact: (877) 568-2267
Reviews: 4.5 of 5 on Yelp | 5 of 5 on Facebook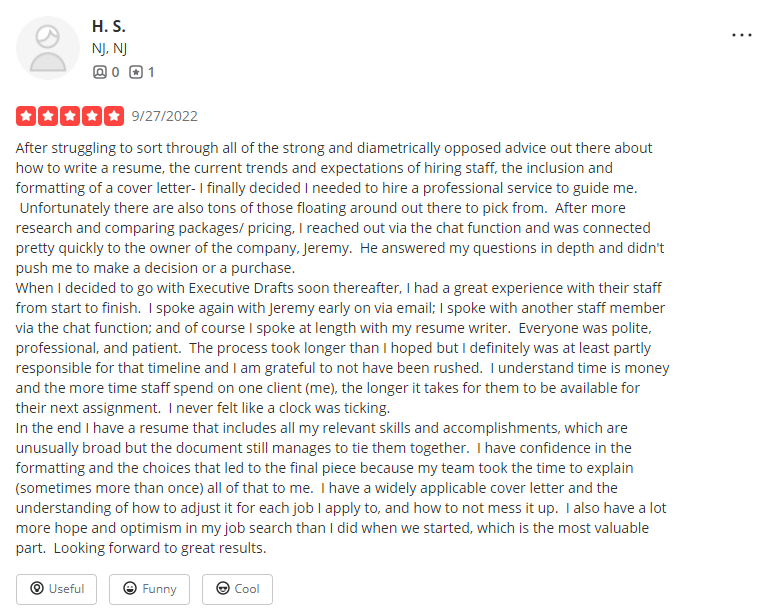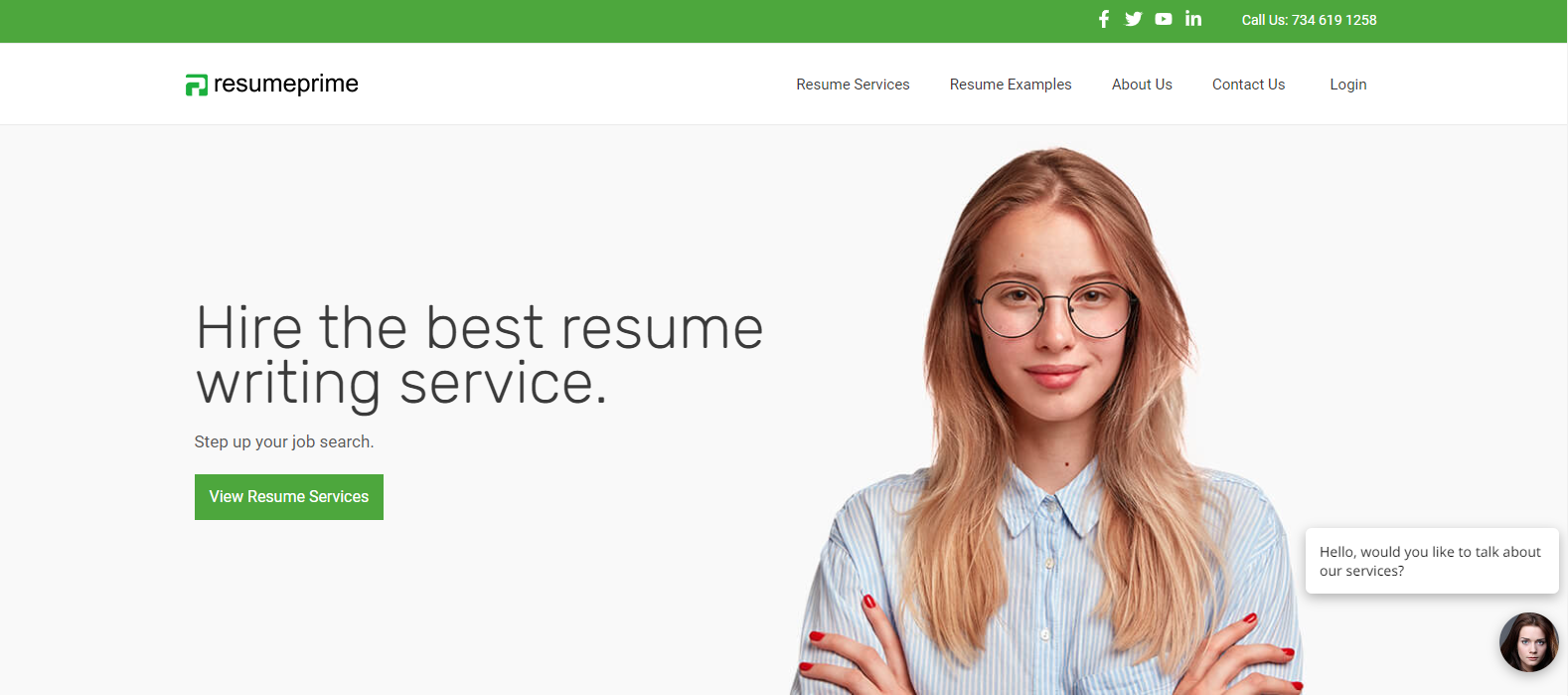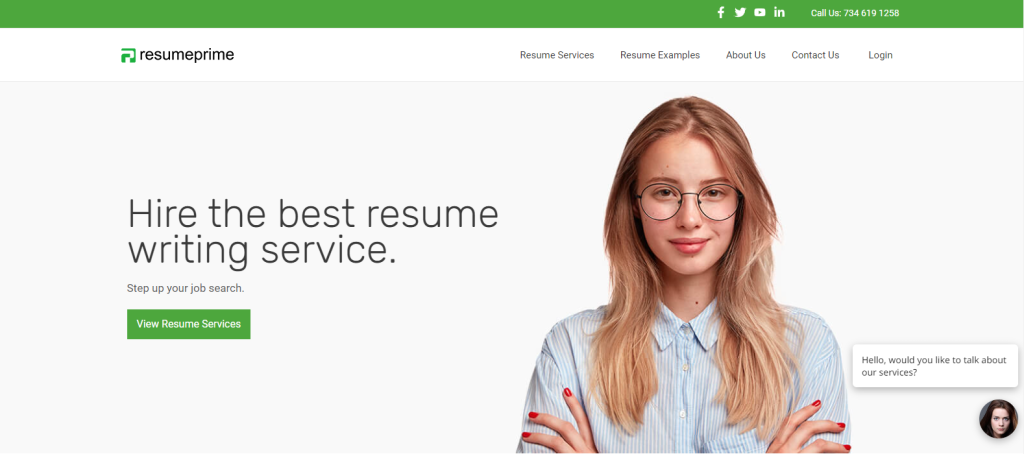 Another firm that provides high-quality resumes and other job search tools, Resume Prime has helped thousands of job seekers in Austin, Texas and other parts of the country. With their expert resume writers, your resume and other job search documents can pass the ATS and impress hiring managers. Plus, your LinkedIn profile will even widen your connections.
Perks: They offer free unlimited revisions within the original objective stated in the questionnaire or client's dashboard. You can expect a response from their team with their 24-hour customer service.
Fails: Though they offer unlimited free revisions, this can only be availed up to 6 months from the sign-up date.
Delivery Time: Their turnaround time is 3 business days after receipt of the answered questionnaire, your old resume, and other vital data.
Price Range: $190 to $330
Contact: 1 (888) 846-9272
Reviews: 3.6 of 5 on Trustpilot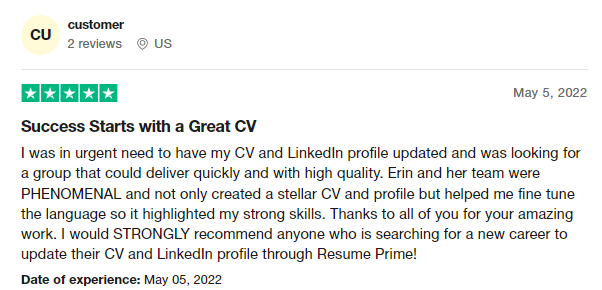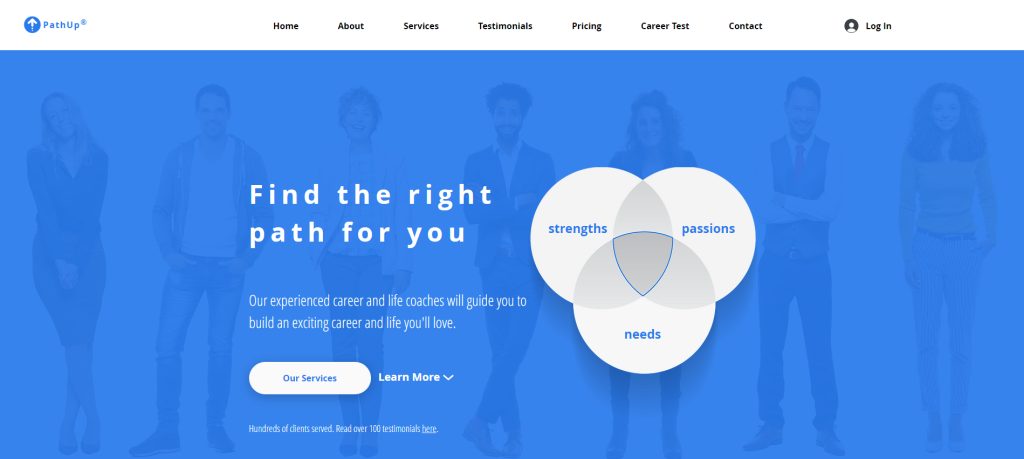 PathUp helps job seekers find meaningful work. Their approach is to combine soul-searching with practical guidance to help you land a satisfying job with growth potential. They apply their beliefs to helping job seekers find their dream career. Thus, they make sure to provide quality job search tools to their clients not just in Austin, but also in other locations such as Los Angeles, Seattle, and Chicago.
Perks: They have free resume review, consultation, and career testing. Additionally, their resume writing services are personally prepared by the firm's founder and lead career coach. Aside from resume writing, they also offer services such as career fulfillment, job search, life coaching, and online coaching courses.
Fails: Some of their services are quite expensive, and they don't allow refunds.
Delivery Time: Their turnaround time isn't specified on their site. This is because it varies depending on clients' unique needs.
Price Range: $399 to $899, depending on your experience level, what needs to be updated, and your target job.
Contact: (619) 800-2854
Reviews: 5 of 5 on Yelp | 4.8 of 5 on Nice Local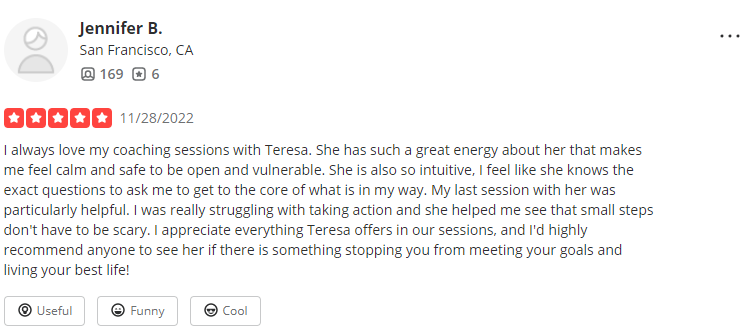 This resume company ensures that clients get high-quality written resumes for a very affordable price. To ensure high-quality results, Resume Valley carefully reviews clients' credentials. They also look for skills that match their target job. Thus, boosts their chances of having job interview invites without spending so much. Despite having limited service offerings, you can be at ease that they provide one of the best resume writing services in Austin.
Perks: They offer civilian resume writing, curriculum vitae preparation, and LinkedIn profile creation. Moreover, you can request revisions within six months of the sign-up date.
Fails: They have a limited service range.
Delivery Time: You can expect your resume in 5 business days.
Price Range: $99 for their resume and CV writing services and $69 for LinkedIn profile optimization.
Contact: 1 (877) 780-7377
Reviews: 3.6 of 5 on Trustpilot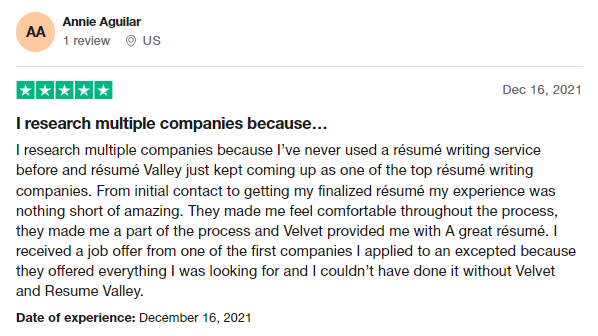 This firm is headquartered in Austin, Texas; however, Resume Goat provides professional resume, cover letter, and LinkedIn profile writing services for job seekers locally and internationally. They look at each job seeker's personality, experience, expertise in crafting resumes, and even the best practices for their field. Because of this, you can expect that your job search tools are tailored to your target post.
Perks: Resume Goat is an expert in writing ATS-friendly and modern hybrid resumes, cover letters, and LinkedIn profiles.
Fails: Though an editable Word file is provided, it comes with a $20 charge—unlike other companies that provide Word, PDF, and .txt formats as deliverables included in one package.
Delivery Time: As of writing, turnaround time is extended because their senior professional resume writer is on maternity leave. Furthermore, as mentioned on their website, delivery time may vary depending on the type of package and current workload. That's why they update their turnaround time every Saturday.
Price Range: $150 to $450
Contact: (512) 862-7400
Reviews: 5 of 5 on Yelp | 5 of 5 on Nice Local


If you're looking for resume writing services in Austin that expertly guide fresh grads as they apply for entry-level positions, First Job Austin should be on your list. They also help individuals who have taken a career break and have decided to look for their next fulfilling job. Samantha Stevens, founder of First Job Austin, has helped hundreds of new graduates and career shifters land their target job. With 8 years of reputable experience in the field, this firm has gained the trust of its clients, leading to a remarkable customer satisfaction rating.
Perks: This resume company offers face-to-face meetings to review your current resume and cover letter. This consultation allows you to collaborate and discuss your project requirements. They also have interview coaching and customer assistance services until you receive a job offer.
Fails: They charge on an hourly basis.
Delivery Time: You can have your resume in 1 hour to 3 hours depending on your job search needs.
Price Range: $150/hour
Contact: (512) 565-6001
Reviews: 5 of 5 on Yelp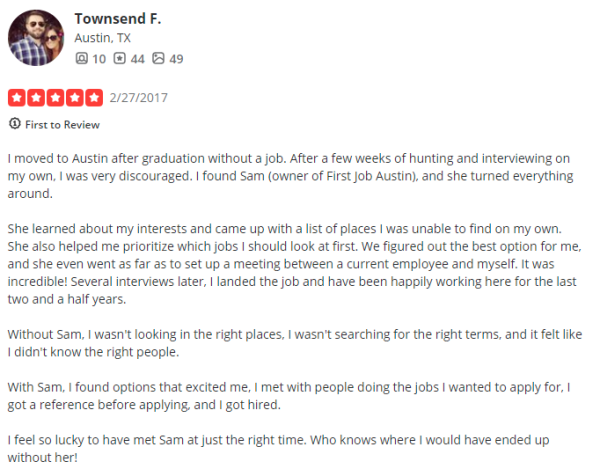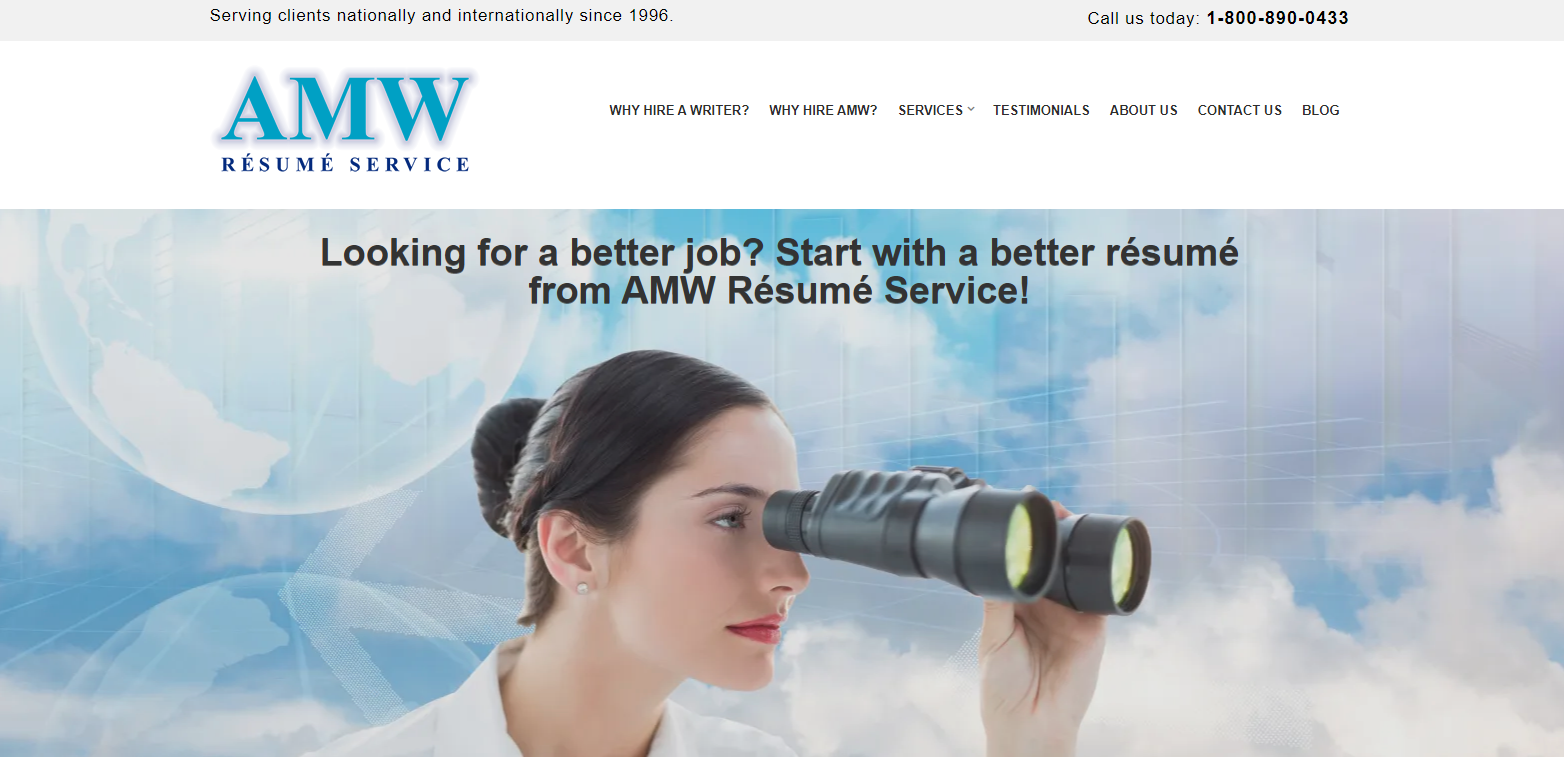 With their expertise in the field, AMW Resume Service prepares compelling and effective resumes for different career levels. They also provide a full suite of services to cater to your job search needs. The experienced team at AMW Resumes will help you with all aspects of your job search.
Perks: They offer services such as resume and cover letter writing, as well as follow-up, thank-you, and continuing interest letters. Aside from that, they also have interview coaching, workshops, and speaking engagement training.
Fails: You need to contact them to know how much their services cost and how long it will take to finish your order.
Delivery Time: This information isn't mentioned on their website.
Price Range: Their service rates aren't specified on their website.
Contact: (512) 680-6347
Reviews: 5 of 5 on Yelp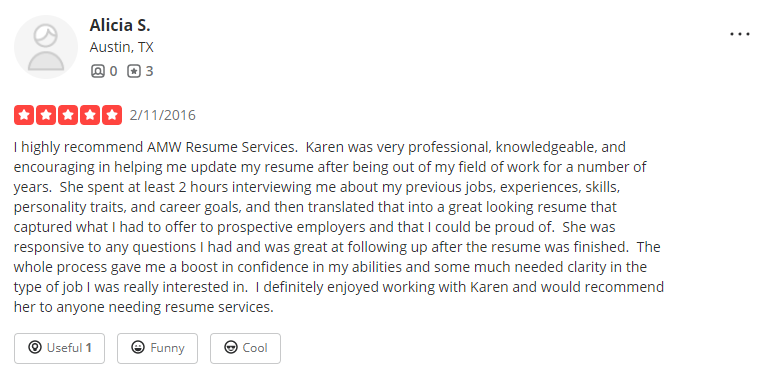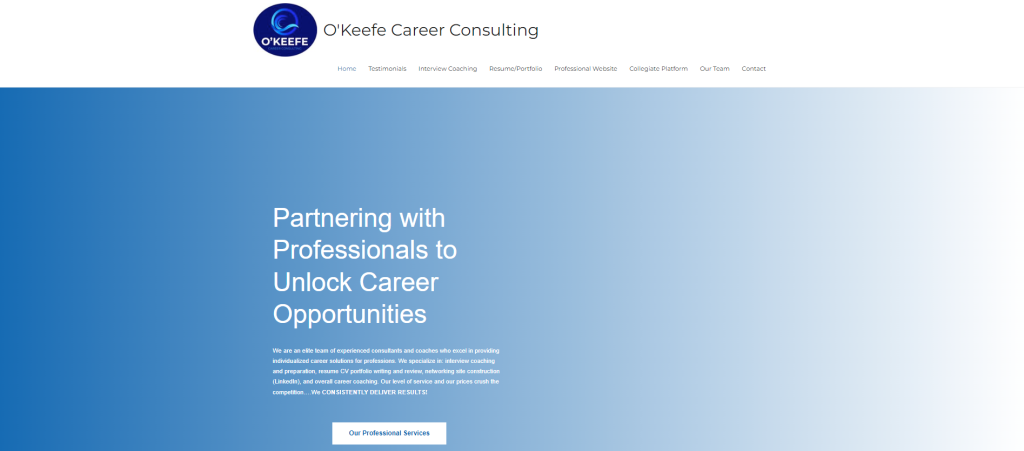 O'Keefe Career Consulting provides customized career services for professionals in Austin and other cities. You can have their well-prepared resumes and other high-quality services at competitive prices. Their pricing model includes bundled service packaging, a money-back guarantee, and a friendly referral program.
Perks: They have a wide range of services such as interview preparation and individualized coaching; resume writing and editing; portfolio review; professional website building; college entry interview; resume and essay writing; young professional career platform optimization; and career coaching sessions with resource portal access.
Fails: Their service rates and turnaround time aren't stated on their website, so you'll still need to contact them.
Delivery Time: This depends on the specific package ordered.
Price Range: This varies on custom resume packages that include only the services needed for career transition.
Contact: (760) 574-2983
Reviews: 5 of 5 on Yelp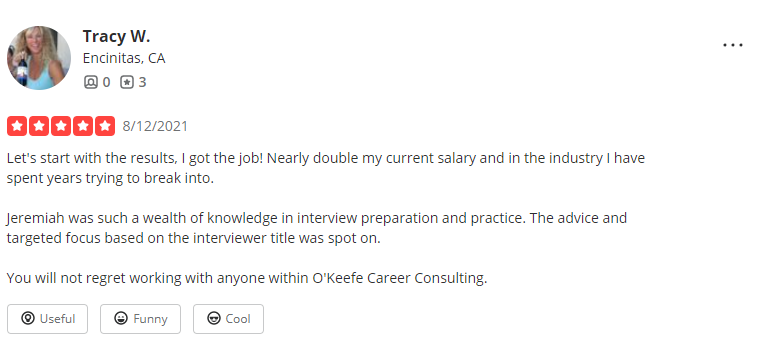 Let the Best Resume Writing Services in Austin Tailor Your Resume
We've all experienced the trouble of preparing our resumes, but if you want to avoid the hassle and increase your chances of landing your target post, hiring expert resume writers is the best option. They are trained to write job-winning resumes, cover letters, and LinkedIn profiles that will help you secure that dream job. Be sure to make the best choice!