Shopping for holiday presents is fun, but it can be exhausting when you have no idea of what kind of gift you should buy. If you don't know what kind of present you should give to a particular person, stick with the casual yet personalized ones. More importantly, avoid these top 10 worst Christmas gifts – or it will turn your holiday spirit into a nightmare.
What are the Top 10 Worst Christmas Gifts of All Time?
1. Picture Frame
Many of us think that giving picture frames as a Christmas present is perfectly fine. In fact, it's one of the most underappreciated gift items. According to College Candy contributor Jenn Inzetta, the picture frame is "always something ridiculous," which one may find difficult to match in the room.
We suggest you personalize the frame and insert a photo of you together. That way, your recipient will be thrilled with your thoughtfulness and creativity.
2. Underwear
In our previous article, we have suggested not to get personal when it comes to buying a gift. Doesn't matter if that person is your boss or a close colleague; any gift item that "touches the body" won't make an ideal present. Trust us so you can avoid getting into their worst Christmas gifts stories. Plus, it's creepy and awkward in many ways.
3. Ugly Christmas Sweater
One of the worst Christmas gifts, which people wish didn't exist is the Christmas sweater. Regardless of how "cute" or cozy it looks, just cross it out from your list. Obviously, it won't be useful after winter.
4. Chamber Pot
One question: Why?
5. Scented Candle
Included in our list of worst gifts for Christmas is the scented candle. There's nothing wrong with them. But it can be an awkward holiday present if you choose the wrong scent. Avoid fragrances that are too flowery or too sweet, as it may make your recipient sick. Soft-scented candles like ocean breeze or lavender will work just fine.
6. Calendar
I hope that modern technology will remind you enough that giving a calendar as a gift will make them wish you gave a planner instead.
7. Wall Clock or Alarm Clock
Another item on our list of worst Christmas gifts to give. We repeat, modern technology! After all, you'd see clocks everywhere you go. Chances are, they already have a wall clock or alarm clock of their own.
8. Weighing Scale
By all means, never include weighing scale to your holiday gift list. Your recipient may think you want them to watch over their weight, which is as offensive and it's awkward.
9. Tissue Dispenser
A small trash bin will be cuter and more useful. Thanks!
10. And Last, Cross-Stitch Portrait
Seriously? Cross-stitch portraits are so outdated. Save yourself the time and embarrassment. Besides, what would you feel if you received a cross-stitch portrait yourself?
Even though we tagged these items as "the top 10 worst Christmas gifts", you may still give any of these to that person if you know they will still appreciate it. After all, Christmas should not be mainly about receiving gifts. This is the time when we should celebrate the birth of our Redeemer and Savior Jesus Christ.
We've given you the worst Christmas gifts that can potentially ruin your office mates' holiday spirit. If you don't like the awkward atmosphere, avoid giving them these items on our list. So, what are the best Christmas gifts they'll actually like? Here are the top ten best gift ideas for the holidays.
What are the Top Ten Best Christmas Gifts?
1. Coffee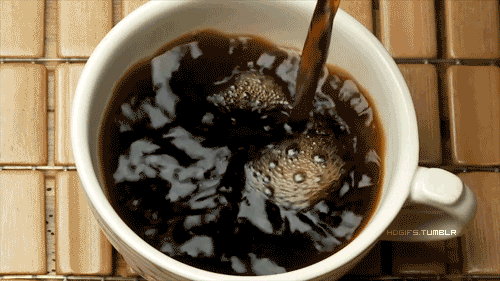 via GIPHY
When it comes to office breaks, what's the one thing most employees look for? Coffee. It's a staple drink in the workplace. So find your coworker a nice pack of brewed coffee and they'll remember your gift as one of the best.
2. Power Bank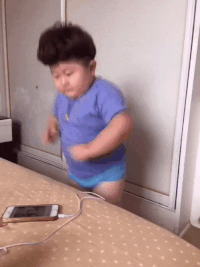 via GIPHY
It's hard to think of a single person who doesn't have a smartphone nowadays. People depend on these little devices for almost every task. So they go on a little panic frenzy whenever their phones' batteries go below 20%. Power banks are great for emergencies. They're also portable and most of them have more than one USB sockets. This means you can charge cameras, earphones, portable speakers, and more.
3. Earphones / Headphones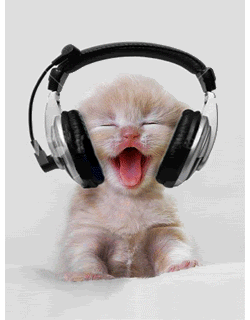 via GIPHY
In the corporate world, who wouldn't love a pair of earphones? It adds focus, productivity, and morale to any employee. Your coworkers would definitely appreciate one!
4. Professional Resume Writing Services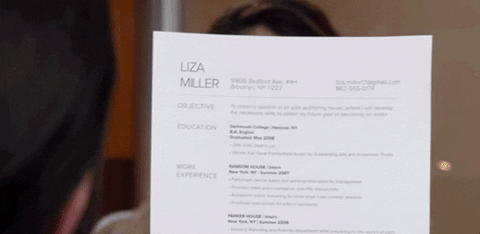 via GIPHY
This is probably one of the best gifts you can give your coworkers. What's better than helping them build up their professional profile and become a reputable person in the industry? If you're looking for the best professional resume writing services, you can view our list here and choose among them.
5. Bed Sheet Covers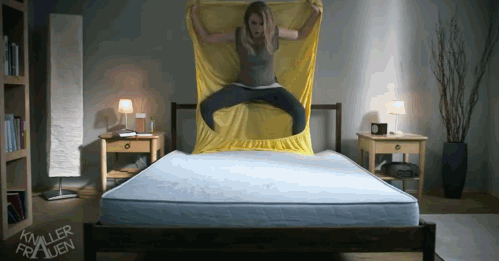 via GIPHY
Need we say more? One thing we're sure of is that your coworkers need rest. The kind where they can go off to dreamland peacefully. Help them get a good night's sleep 365 nights a year!
6. Wrist Watch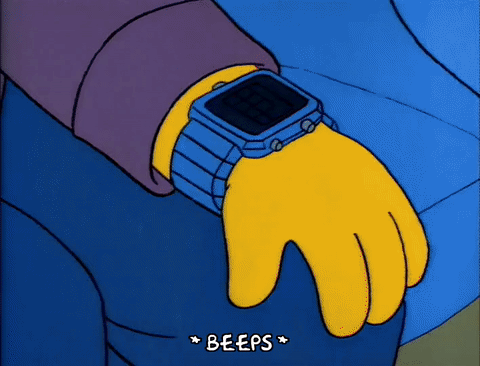 via GIPHY
No matter the situation, a wrist watch makes a stylish and practical gift. Unlike wall clocks, you actually need a wrist watch for its convenience because you'd instantly know the time just by looking at your wrist. Also, you won't have to look around your bag to look for your phone.
7. Restaurant Gift Cards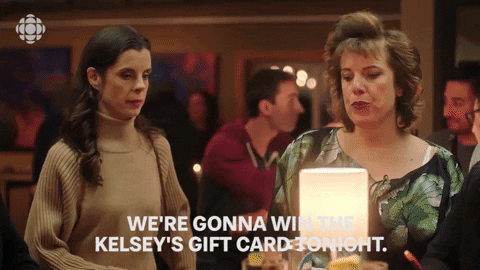 via GIPHY
Of course. Who wouldn't want to receive gift cards? Especially if it's for their favorite food place. Food is life.
8. Planner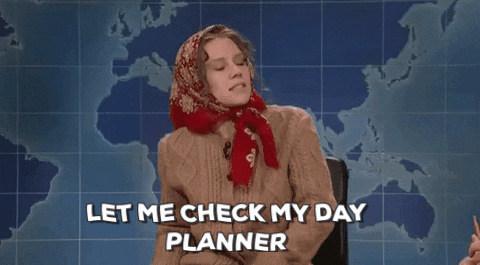 via GIPHY
Planners as gifts are a classic. Your coworkers probably already own one but they'd still appreciate extras.
9. Subscriptions to Movie or Music Streaming Sites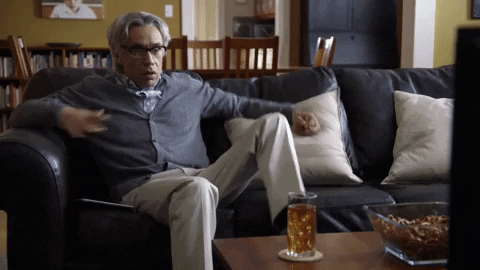 via GIPHY
Aside from high-quality movies and music, there won't be any ads to interrupt your coworkers' streaming. They'd also get to watch or play music on any of their devices. What's more is that no matter how much they stream music and movies; it's still going to be for the same price.
10. Tumbler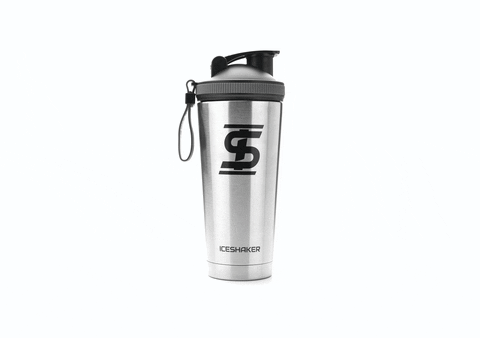 via GIPHY
Tumblers are an office necessity. But make sure it can hold both hot and cold water so your coworkers can also use it for coffee breaks.
This Christmas season, don't miss the chance to avail incredible discounts from the best resume writing companies. Read each company's reviews and pick your best job search partner. How did we come up with such precise, unbiased reviews? Check out our methodology page. Happy holidays!
Sources: Refinery 29, Reader's Digest, BRAINJET, World Vision Inc., COED Media Group LLC, Acobs Global, Pexels