It's always a good idea to update your resume so you're prepared whenever you find yourself looking for a new job or switching career paths. It's a given that there's competition during the job hunt, so how do you ensure your resume stands out? How do you even write a resume?
Fear not. We're sharing some resume writing tips that will be useful to all kinds of job seekers—from those starting out and needing to write their first resume, to career shifters that need help crafting their resumes so their experience and skills come across as valuable assets.
Resume Writing Tips: Considering These 6 Key Factors
Are you on the lookout for a guide in writing your job search tool? Below are practical tips that you should keep in mind when writing a resume.
1. Work smarter, not harder.
Before writing your resume, decide what position you're applying for. Instead of mass-sending dozens of targeted resumes (or worse, a generic, one-size-fits-all resume), focus on one or two positions. By doing so, you're saving yourself the effort of tailoring your resume multiple times.
In addition, by doing this, you get to ponder on your career path and future. Figure out if the next job you're applying to will further your career goals.
2. Be specific and get to the point.
One of the resume writing tips is to be on point, which is especially useful for job seekers with diverse work experience and many skills under their belt. Once you've decided on a job position, tailor your resume to fit the position. Keeping skills and work history irrelevant to the position you're applying for will make your resume longer than necessary. Take note that hiring managers are busy people who go through hundreds of resumes each day, so ensure everything you've included is relevant.
If you're unsure about what to include, especially if you're switching career paths, consult the job description. Finally, don't forget to tailor your cover letter for the job position you're aiming for and not your current role.
3. Don't be redundant.
Don't use "I, me, and my." It's already inferred that you're talking about yourself, so it's unnecessary to use those pronouns. This also saves space, no matter how little. Every inch of your resume (which you should ideally limit to one page) is prime real estate that shouldn't be taken up by unnecessary words.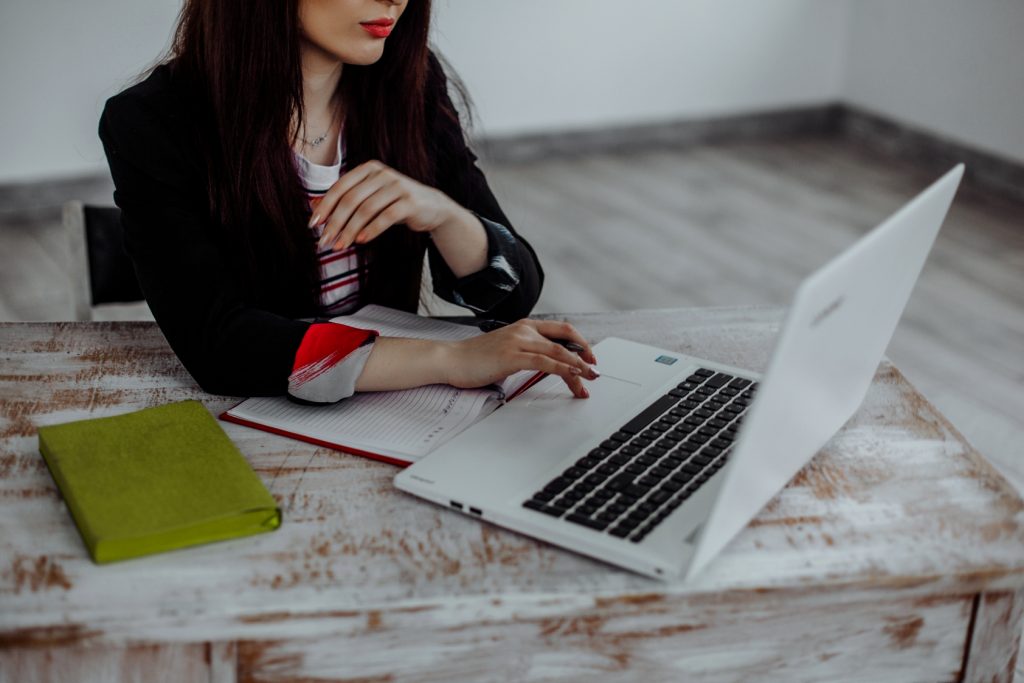 4. Keep the important elements above the fold.
Because most hiring managers skim over resumes, job seekers should ensure that the most important information is above the fold (first half of the resume). That way, there's a bigger chance that hiring managers will read the information that makes you stand out as a candidate.
5. Fine-tune that template.
Using a template is fine. However, always treat it as it is—just a guide. Not editing your template is uncreative and unoriginal, and also conveys your lack of flexibility. Besides, sticking to a template may hinder you in the long run because it may not be highlighting your strengths properly. You know yourself best, so you should know which elements to showcase. Fine-tune your template to make yourself look good.
6. Keep up with the trends.
Among the most important resume writing tips is that you don't get left behind in the resume game. Current resume writing trends right now are focusing on incorporating technology and the digital world. Some of these trends are:
Including Social Media Profiles
More and more hiring managers are looking into their prospective employees' social media to see how professional they are, so save them the trouble by providing the links yourself. However, you should only do this if your profile is curated or at least free from unprofessional posts. If you think your profiles aren't fit for the workplace, set them to private.
Including a Digital Portfolio
This is especially important for job seekers in creative fields. Having a link to your portfolio saves you the hassle of providing a physical portfolio and showcases your talent easily to hiring managers.
Making Resumes and Related Documents Mobile-Friendly
Aside from many job recruiting sites having mobile apps, emails can also be checked more easily on mobile phones. Write a resume that reads well on mobile phones in case the hiring manager reviewing your resume is doing so on a mobile device.
Create a striking header to catch hiring managers' attention. However, don't compromise readability for aesthetics. Use visual elements to your advantage by using them when a particular element needs to be highlighted, such as an achievement.
Removing Outdated Sections
Some of these include objective statements and character references. This doesn't mean that you shouldn't keep copies of your references, however; interviewers and hiring managers will still ask you for them when needed. It's already expected that you have references, so it may come across as a bit arrogant to include it (because you're so sure that the hiring managers will need it).
Resume Writing Tips: Choosing and Using the Best Format
Different resume formats highlight different things, so choose the best one depending on your goal. We've listed the different kinds of resume format and the situations where they shine to help you choose which one works best for you.
Choose a resume format before writing your resume, because your method of storytelling will be different for each one.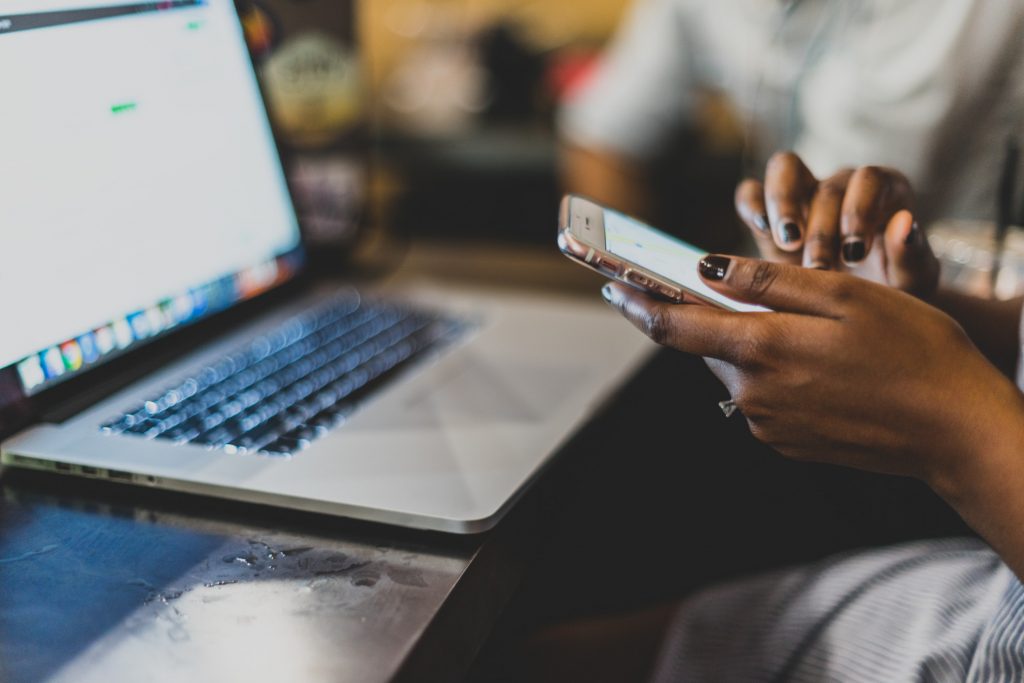 1. Chronological Resume
Chronological resumes list your work history from most recent to the earliest. It highlights the different roles you've had over the years and it's especially helpful for those with solid work experience. However, it's not useful for job seekers with gaps in their work histories because of unemployment, breaks, or termination.
2. Functional Resume
In line with the gaps noted above, the functional resume, is what job seekers with gaps in their work history can make use of. This resume format showcases skills, responsibilities, and achievements over previous roles. It doesn't list dates, which is why it's so useful for those with gaps in their work history. For this reason, it's also quite useful for job seekers looking to shift career paths because it shows hiring managers that what you might lack in experience you can make up for in relevant skills.
3. Combination Resume
The combination resume format combines the two abovementioned formats to try and reap the benefits of both. You list your responsibilities, and achievements in chronological format, starting from the most recent. This format is great for job seekers who have worked many different kinds of roles.
Another way to write a combination resume is by listing your most impressive skills, achievements, and responsibilities, then following up with a short chronological work history.
4. Targeted Resume
Finally, targeted resumes are used for instances wherein the job seeker's career history features both relevant and unrelated positions to their target job posts. To use this format, sift through your work history and group your relevant experiences and place them above the fold. On the other hand, simply list those unrelated positions to allow the reader focus more on the related posts.
Resume Writing Tips: Focusing on the Content
After you've settled on a resume format, it's time to write your resume. Here are some resume writing tips to help you with the different aspects of the content writing process.
1. Design and Aesthetics
As said in the general resume writing tips, aim for a balance of visually pleasing and easy-to-read for your resumes. To write a resume like the pros, you should maximize the space you use by making creative use of your visual elements to block off different sections of your resume.
Job seekers should also use bullet points to highlight important elements, like achievements. It's easier and faster to read bulleted points (which is why it's ideal for important information), and it also serves the dual purpose of breaking up paragraphs. Large paragraphs tire the eyes. It also introduces some white space that may often be neglected when creating a resume.
You should also balance the level of white space in your resume. Too little white space and your document would look cramped. Conversely, too much white space and your resume becomes too sparse. Too much white space also means that you're wasting valuable resume real estate that could be put to further use.
2. Storytelling
The most important thing with resume writing tips is that you should remember you're telling a story. Thus, when writing a resume, remember the storytelling principle of "show, don't tell."
There are several power words that you can use to describe yourself and show off a bit of your personality. Include skills and responsibilities relevant to the job description in your resume. However, these words mean nothing if you have no evidence to back them up.
For this reason, you should always include your achievements when describing yourself. It's more impressive to read "reduced inventory checking time by 20% in 2020" instead of "efficiently checked inventory for three years." Don't be afraid to add facts and figures that will help your case. If you'll be doing this, you should also make it a point to have written proof of these achievements.
You also shouldn't be afraid to claim credit for something that you did in a previous role. The notion that you shouldn't is a fallacy. However, this doesn't mean you can claim full responsibility for a team effort. Aside from compromising your integrity, it's not a good idea to claim credit for everything your team did because it doesn't show ability to collaborate. Managers like team players.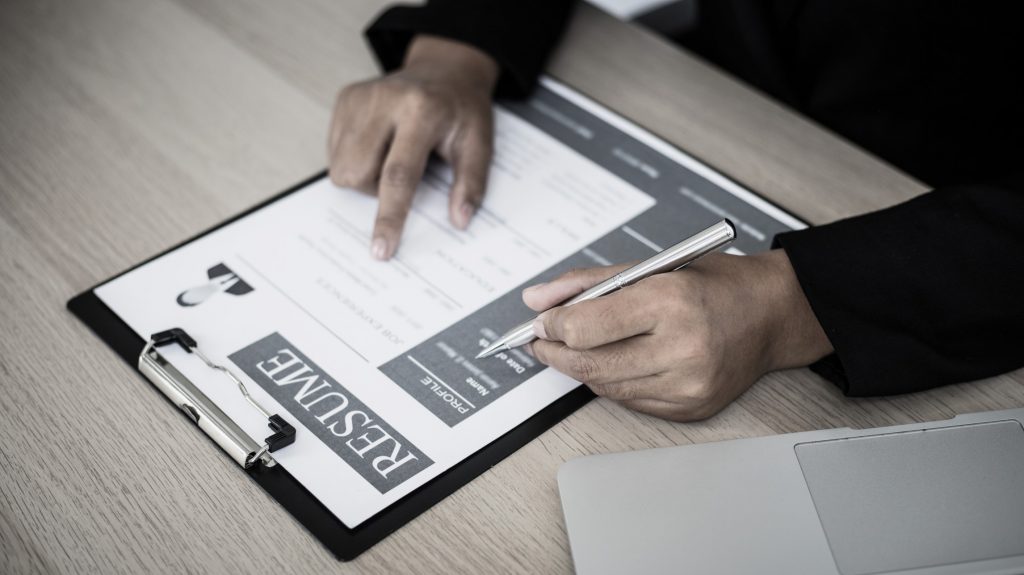 3. Work Experience
Generally, job seekers should only include relevant work history in this section. This is especially true if your work history is vast and diverse. The most recent and most relevant roles you've had should be highlighted first.
However, there is an exception to this resume writing tip: career shifters. Career shifters might benefit from including comparatively "irrelevant" roles in their resumes. Some skills used in a different role transfer well between industries, like soft skills (like communication). You only need to justify how this "unrelated" role will contribute to company growth.
4. Education
The education section is usually left at the end of a resume, especially for job seekers with established work histories. However, if you're a fresh graduate from a well-respected school, placing your education near the start of the resume might benefit you. However, if you have relevant experience doing non-conventional work (such as volunteering or managing organization events), it's better to place that before your education.
Writing the education section itself is pretty straightforward. Add your degree(s) and any honors you have received. Only when applicable, add the dates as well as your GPA. Don't forget to add courses or degrees you're currently taking.
In this section, you may also include relevant training sessions and seminars that you've recently attended and completed.
Additional Resume Writing Tips to Keep in Mind
Before you finish writing that resume and sending it, you should run through it while taking note of these additional things.
1. Using Keywords
Many companies are starting to screen resumes through an applicant tracking system (ATS), which are programmed to scan resumes for keywords. Of course, companies won't inform job seekers about what keywords their ATS is looking for.
However, job seekers can reduce the guesswork involved by consulting the job description; after all, most companies use the keywords they're looking for in their job listings. Checking if you used keywords in your resume is crucial to getting your resume on a hiring manager's desk.
2. Saving in the Appropriate File Formats with Clear Filenames
Saving files only in the .docx format isn't advised because it may mess up your formatting. For this reason, job seekers should save a copy of their resume as a PDF as well, as it preserves the formatting and layout they've so carefully done. However, it's still handy to have a .docx version of your resume because some applicant tracking systems can't read PDFs.
Regardless of your file format, you should always name it clearly with your first and last name and an indication of what document your file is, like "resume" or "cover letter."
3. Sending the Resume and Proper Attachments
Ensure that you're sending all the documents you need to send when submitting your application. Follow the instructions set in place by the job listing.
If you're sending a physical copy of your resume and additional documents, make sure that the print quality is crisp and that the paper you're using is not stained, folded, or dog-eared. Compromising on the physical quality of your resume conveys to the hiring manager that you're inattentive and sloppy.
4. Crafting an Appropriate Cover Letter
Cover letters can make or break your application. The presence of a cover letter puts you a cut above the competition. Ensure that the cover letter matches the job description and conveys why you're qualified for the position. It's also a way for job seekers to advertise their interest not only in the position, but also the company itself.
You can check out our article on how to write an impressive cover letter if you're unsure about writing your own.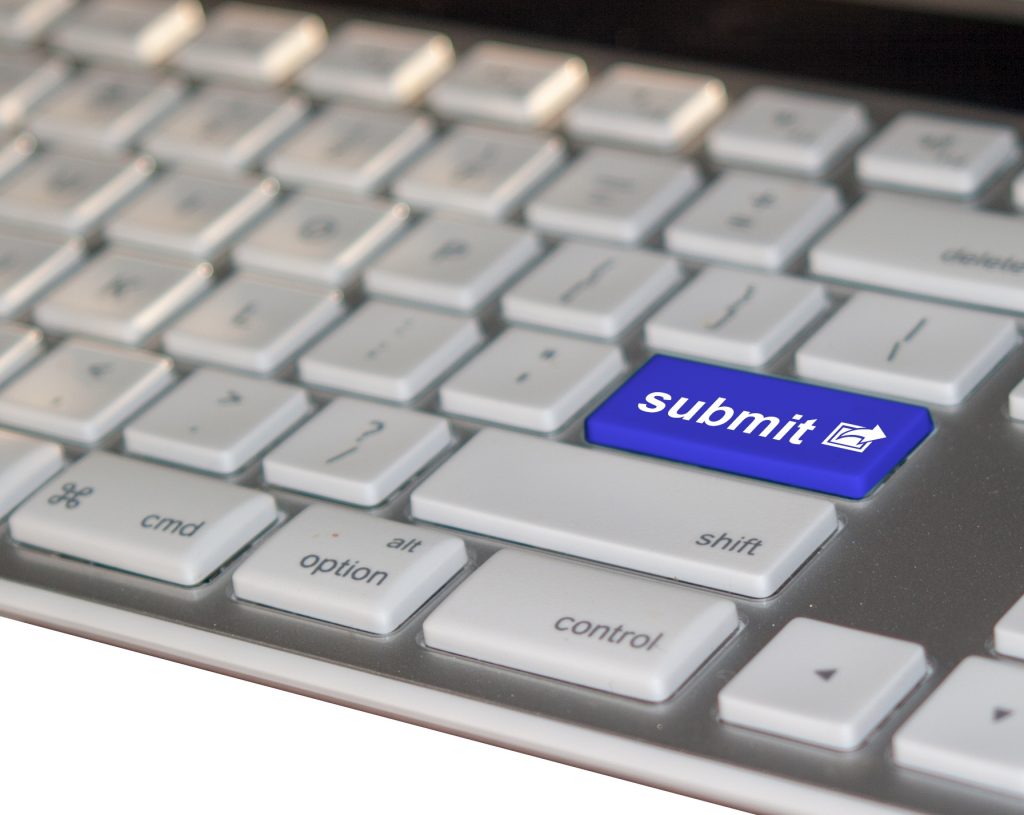 Resume Writing Tips: Write Your Own or Consult a Professional?
After reading our resume writing tips, you should be able to create a great resume on your own. However, you may still have your doubts in your writing ability, or think that someone else can do better. It's alright to want a better chance of landing a job interview.
You may want to consult the services of professional resume writers. How do you choose who to consult? Which service is worth your money? Which resume writing services are legitimate? Don't worry. Best 10 Resume Writers has a list of the best professional resume writing services for 2023!
After sending in those resumes, you'll want to ensure you'll ace possible interviews. So, make sure that you have prepared a list of to do's prior to job interview. Read our tips and tools for interview preparation to help shrug off the interview blues. If you'd like to consult professional interview coaches, then read our list of the best interview coaching services. With these tips, you'll have a better chance at acing the interview and landing that dream job!