There's no greater challenge for job seekers than setting themselves apart from other candidates. Given the stiffer competition, you must be able to present your selling points more effectively to pique employers' interest. In that case, having a job portfolio in addition to your resume can be a smart move. This will make it easier for companies to further evaluate you as a professional.
But what exactly is a job portfolio? What makes it different from a resume? And how do you create one? To find out the answers, read on.
Related Article:
What is a Job Search Portfolio?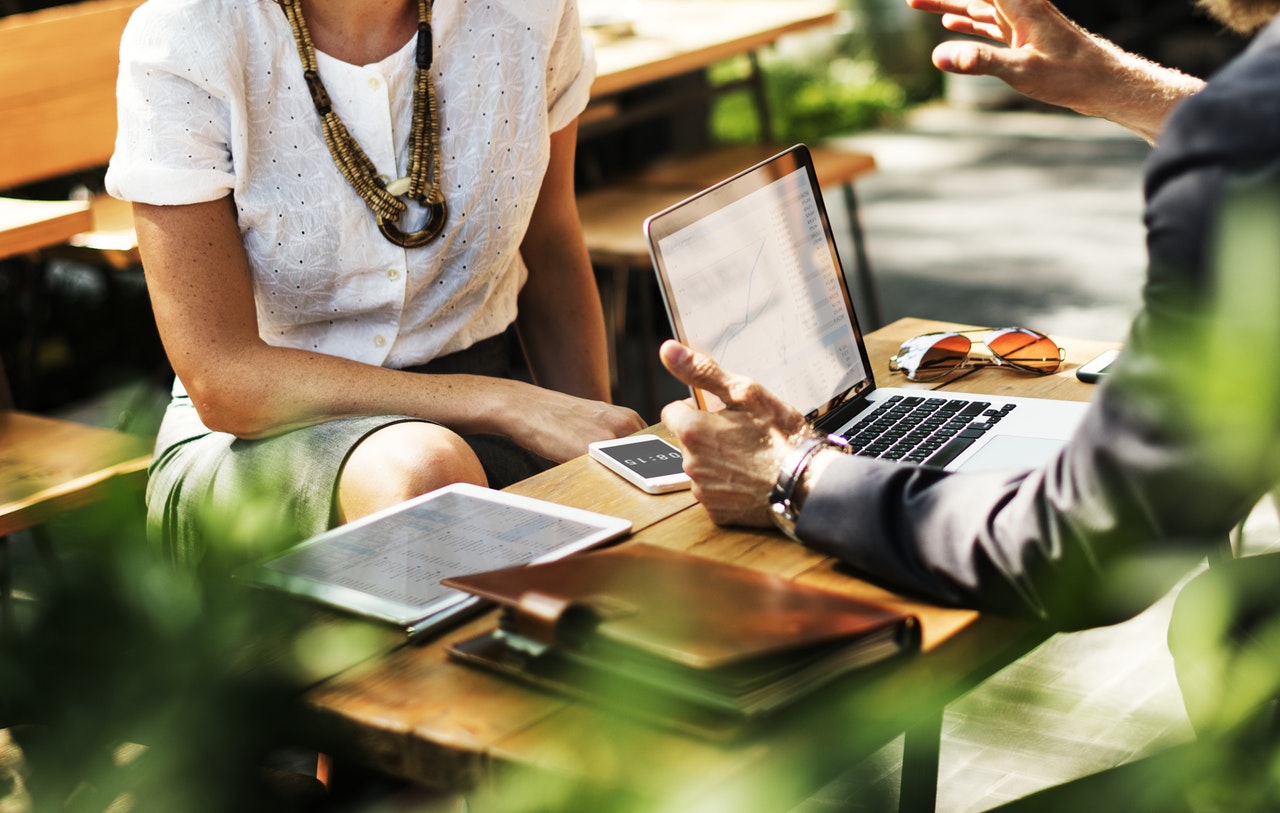 A job portfolio provides hiring managers with an overview of your skills and experience. Typically, it may contain samples of your past works, letters of recommendation, awards or reports, and more, depending on the industry.
Furthermore, a job portfolio also serves as an extension of your resume, which—given the succinctness in resume writing—might not tell a fuller story of career progress and strengths. Hence, a portfolio adds value to your qualities, thereby making you more noticeable to recruiters.
Although not every position requires it, having a solid display of your work will help you stand out from the crowd. And what better way to achieve this than providing concrete proof of your knowledge and credibility? That makes a professional portfolio an excellent way for applicants to market themselves to companies.
What are the Differences Between a Portfolio and a Resume?
Knowing the differences between a resume and a job search portfolio can help you strategize your job search. However, keep in mind that a portfolio is not intended to replace your resume. Instead, it's a supporting material that will further illustrate the depths of your credentials.
While both your resume and career portfolio highlight your qualifications, there are several key differences between the two. These are in terms of:
Content
A portfolio includes concrete and extensive information regarding your field of expertise. It may contain visual samples such as videos, web pages, photographs, illustrations, graph, and more. A resume, on the other hand, is a text-heavy document that relies on power words and bullet points to highlight your relevant qualifications and skills.
Length
A portfolio usually ranges from 15 to 20 pages since it contains additional resources and information. Conversely, a resume is much shorter, ranging from one to two pages.
Requirement
Portfolios are not always necessary. That means it's only suitable for some job positions that need it. On the other hand, a resume is a must-have in every job application, regardless of the industry.
Purpose
Your resume contains a summary of your information with the purpose of landing you an interview. Once it succeeds, your portfolio will build on that information by providing more details and evidences to back it up. This way, employers can acquire a better knowledge of what you can offer.
Reaping Benefits from Having A Job Search Portfolio
Aside from being a tangible "show book" during interviews, portfolios possess more perks than one could even consider. For one, more and more individuals are becoming acquainted with the use and purpose of a job portfolio. Whereas back then, artists, writers, and designers were the few individuals who took pride in their portfolios.
Nowadays, professionals in the human services, sciences, humanities, and business are beginning to see its worth.
Given its wide use today, in which other areas can a portfolio benefit a job applicant? Clearly, portfolios also help you prepare for your interview. By preparing, compiling, and organizing your portfolio, you'll get to recall your participation in certain projects and review your past accomplishments. It also refreshes one's memories of past situations and brings clarity to your career goals.
Finally, a portfolio doesn't only exhibit one's skills and proficiency; it also shows the applicant's seriousness, enthusiasm, professionalism, and creativity. A presentable and commendable portfolio can definitely create a competitive edge against other applicants in the field.
How to Create a Portfolio for a Job?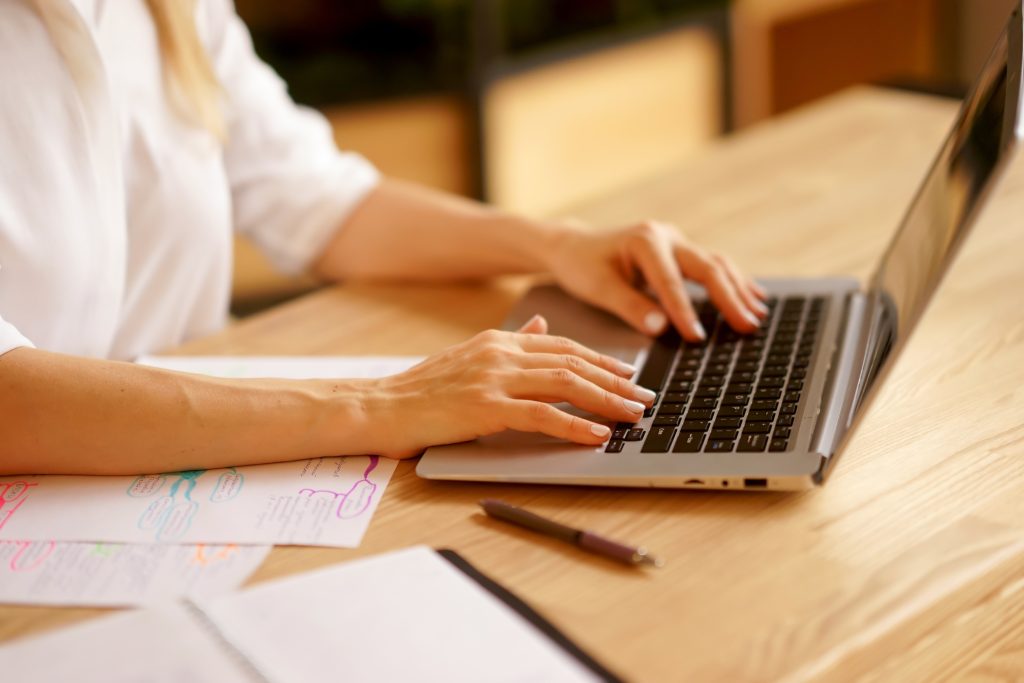 When creating your job portfolio, it is critical to have a thorough grasp of your target company, including their work culture. This helps you fit with their preferences—boosting your chance of being chosen among many applications
A well-made job portfolio prompts employers to proceed with your application. That having said, adhere to this list of five steps on how to create one:
1. Compile your best works.
Depending on your profession, your job portfolio must be a compilation of your best works. This is important to showcase the range of your skills to recruiters. For instance, it may contain projects and notable pieces of work that you've managed or been involved with—which can vouch for your reputation as a reliable expert.
2. Seek a letter of recommendation.
A letter of recommendation from another party validates your achievements, personal attributes, and capabilities. More importantly, it adds a level of objectivity to an otherwise self-promoting document. In essence, it proves both your worthiness and credibility for your next role.
3. Include your licenses and certifications.
Along with your resume and letter of recommendation, include copies of your licenses or certificates that are relevant to the job position. In this way, you can emphasize your dedication to your field of expertise.
4. Divide your portfolio into categories.
Divide your portfolio into categories and organize it in a logical, easy-to-follow order. You can also provide a title and a table of contents page for a better structure. This helps recruiting managers to explore your portfolio and track your career growth easily.
5. Make it visually appealing.
The visual elements of your professional portfolio may make or break your entire application. Therefore, you must use the proper styles and layouts without losing the content's readability. Moreover, ensuring that it's visually appealing can entice hiring managers to read more.
Content of a Job Search Portfolio
Your job portfolio should shed light on your qualities in line with your desired profession. This includes the appropriate proof to back it up. While there are no absolute standards for what it should comprise, consider including these following documents:
An overview of your career journey, background knowledge and goals.
Resume
Transcripts
College degrees, Licenses, and Certifications
Letters of recommendation/appreciation for excellent work or service
Research, publications, reports
Samples of your past works (videos, photographs, articles, websites, etc.)
Awards, honors, scholarships, grants
Workshops, seminars, or conference certificates if any
List of references
Evidence of community involvement if any
Tips in Improving Job Portfolio
There are still several factors to consider after creating an impressive portfolio. Since it showcases your professional growth, it's critical to improve it on a regular basis. That being said, take note of these five fool proof tips to improve your job portfolio:
1. Update your portfolio periodically.
Similar to updating a resume, updating your job portfolio once a year or every few months has its perks. Along with removing obsolete data, you may also add new and pertinent information. Hence, it can also be an effective way to review your progress and identify potential areas that needs improvement.
2. Customize your job portfolio.
Construct each job application's or interview's portfolio to be distinctive. You can adjust its content to match the job description provided. Doing so may help you immediately stand out to recruiters.
3. Be selective.
You don't have to cram too much content into your portfolio. Select just the best projects that will amplify your selling points.
4. Use white space.
To make your portfolio less cluttered and easier to read, give each project enough breathing room. Using white space can be beneficial, as it helps your content stand out and appear more prominent.
5. Create copies to share.
Always bring copies of your documents with you when attending interviews. It's possible that during interviews, companies will ask you to share your job portfolio with them. Thus, it's crucial to have some high-quality copies.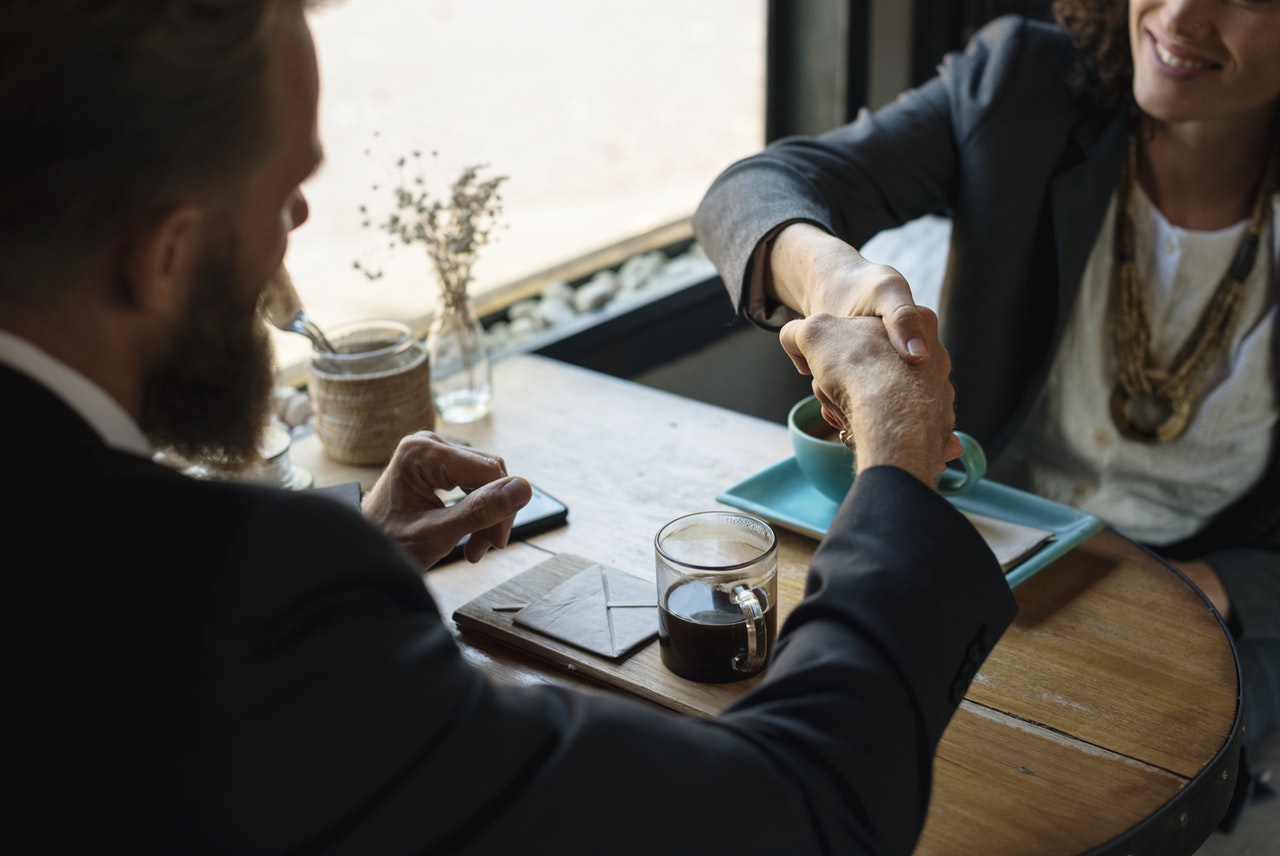 How to Use Your Portfolio in a Job interview?
You can use your portfolio for job interviews in two different ways. One is upfront, wherein you show it at the start of the interview. Another is the "wait and see" approach, where you wait for a chance to refer to the portfolio.
For instance, a hiring manager asks you to describe a lecture that you have provided on a certain occasion. While discussing the scope of your lecture, you can mention that you have brought a sample of the handouts that you have provided your audience.
This makes the second method a good way of keeping the conversation running. However, it is also a dangerous way of introducing your portfolio. Since you literally wait, there is a chance that your opportunity will slip away and that you will leave the interview without flaunting your work. In that case, it'll be much better to show your portfolio up front and know whether or not the employer is interested in seeing it or not.
Whether you prefer the first or second method, preparing yourself prior to the interview must be the first thing on your to-do list. This includes knowing the content of your job portfolio inside out. Doing so can boost your confidence as well as improve your body language and the way you speak during the interview.
Boost Your Chance of Getting Hired with the Help of Expert Writers!
A strong resume and job portfolio can be both essential for landing a job. Fortunately, you don't have to create them from scratch; instead, you may hire an expert to do it for you. Professional resume writers are masters of their craft so you don't have to worry about the quality. They fully understand how to catch hiring managers' attention through a well-crafted job search tool.
Don't let the competition catch up to you! Forge your way toward your target career with the help of the best resume writing services.