As a job seeker or career changer, you can prepare for the future when you embark on your job search equipped with the latest job trends. Let's look into how the current US job market looks like during the global health crisis, and what steps you should take as you think of switching careers.
The Future of the Job Market
The latest variant of the Coronavirus, the Omicron strain, currently sees businesses re-implementing strict safety measures to curb its spread. And with the US job market still dealing with labor shortage, here are some key takeaways, as per CNBC:
Half of the US workers say their firms are understaffed. These workers are also more likely to say they've thought of quitting.
With firms struggling to hire new staff, firms also face the risk of losing staff dealing with high levels of burnout and greater workload.
Firms must offer higher wages to new hires. Likewise, many staff will need a pay raise to stay with their current firms.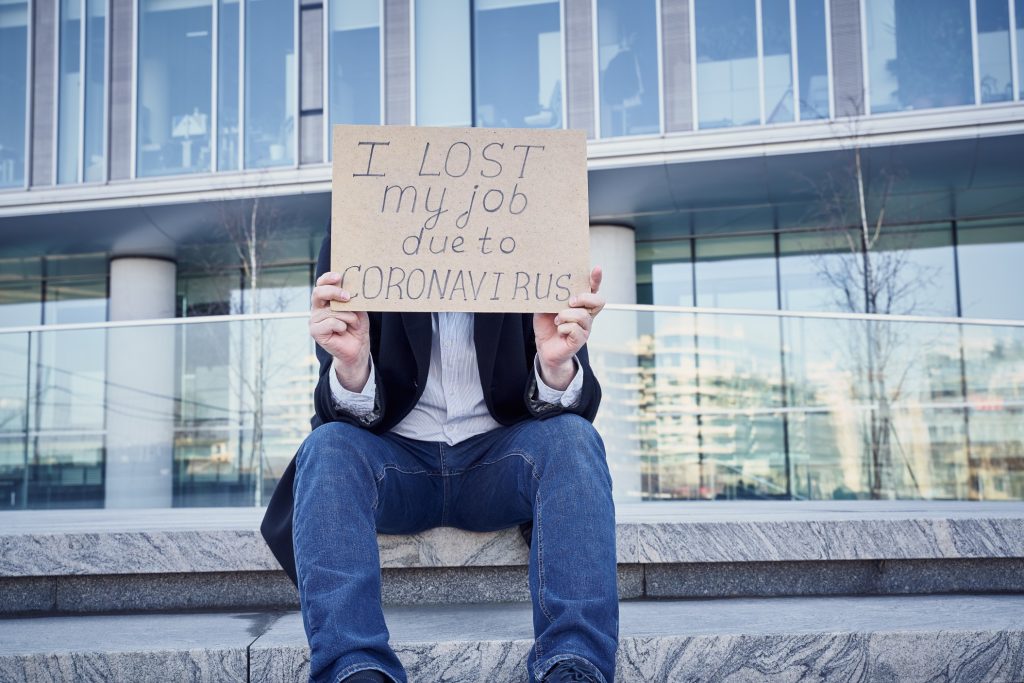 What Job Seekers Need to Know for 2023
With more and more firms doing their best to adjust and revamp their methods for the new normal; job seekers also have the duty to at least know these things about the current job market.
1. The case isn't the same everywhere.
While there are newer updates about staff shortage, this may not be the same to every state. No matter a state's unemployment rate, job openings today may differ from those that were vacant before the pandemic. In fact, many firms replaced their full-time staff with temporary ones.
What does this mean to job seekers like you? Simply put: There's no single trend guiding the current US job market. This is because openings will differ by location, how cutthroat an industry is, and what the certain business demands these days. Hence, it's key for you to accept this fact so that you can prepare yourself and set practical hopes, too.
2. Skills still matter more than job titles.
One of the top lessons the pandemic has taught today's job market is the value of putting more focus on what a worker can bring to the table more than the fancy job titles.
However, this shift might bring serious impact to C-level jobs. Some firms may decide that they don't need to fill higher roles and rather hire employees who can do real work. To add, more companies are looking to hire those who are a good match for the firm's values.
3. Remote work is here to stay.
Even before the global health crisis, remote work setup has been one of the top options for workers. Even so, remote work schemes are being much more common these days, thanks to plenty of firms seeing remote work as the future of their business model. On the other hand, we all know that not all jobs can shift to this kind of setup. If you're thinking of taking on a remote job, you can look into openings in fields such as IT, sales, project management, and customer service.
4. Resumes should be tailored.
Opting for a generic resume may not be enough for you to land a job interview. How much more if you're in a cutthroat job market?
Apart from writing a new resume for every job you're applying for, you also have to make sure that:
Your skills and experience are aligned to the job
You're using the right resume format
You make it a habit to check the job description as part of your preparation before you apply
Also, you can check out this in-depth guide on how you should write a striking job application resume.
5. The interview process may look different.
As more businesses adapt to the remote work setup, expect the interview process to get a revamp, too. Key stages of the process may involve using online tools and platforms such as Skype, Google Workspace, Zoom, and MS Teams, to name a few.
Step up your skills by getting yourself used to these tools even before you need to start sending in your job search tools. This will let you be more future-ready and help you have a smoother experience as well.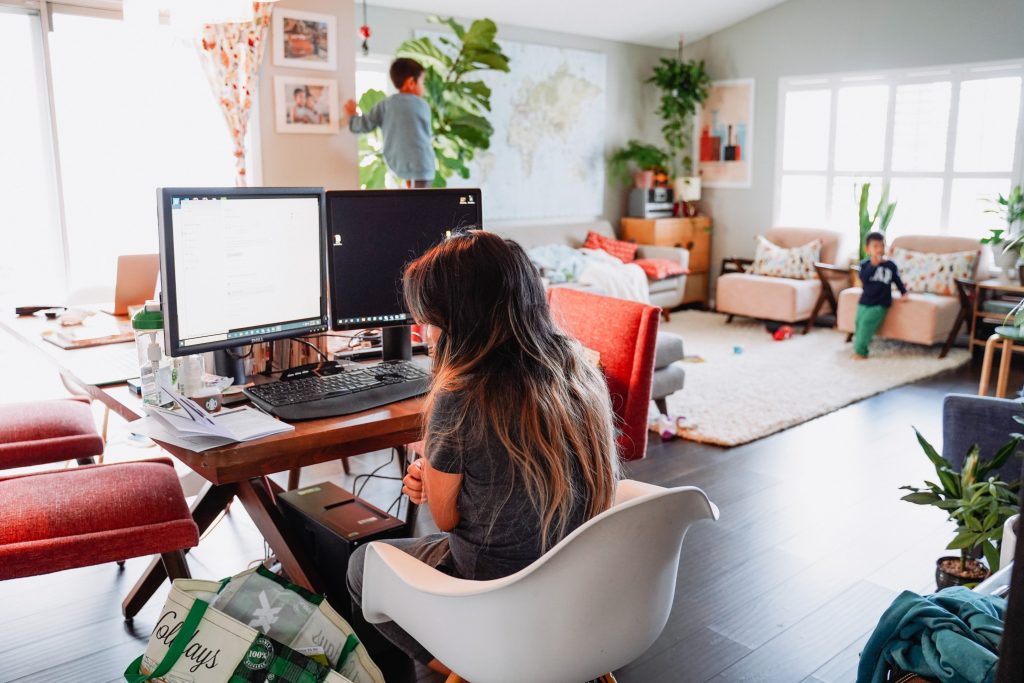 The Top Trends in America's Job Market
To add to the things you should know about today's job market, you must know the top trends to stay ahead and make certain changes and steps.
Remote work is here to stay. As mentioned above, more and more firms think of using this kind of setup as part of the future of their business model.
Firms are building up their worker pools in terms of location. With the shift to remote work, more firms choose to hire staff in cheaper job markets and thus save on labor costs.
There's a surge in job growth. Though employment is far from recovered, the number of jobs and industries opening and reopening led to this strong growth.
Some firms won't fully recover this year or in 2023. Certain fields such as commercial banking and residential care are unlikely to bounce back to pre-pandemic job hires rates at least before 2023.
Build Your Career This Coming 2023
Heed the following career tips to help you build your career this 2023:
Firms and states hunt for great talent. Focus your job search efforts on areas with the greatest demand for talent.
Take this time to regroup and gauge your career goals, career intentions, and career values.
List the skills you want to build and how you can stretch to a new role, job, or career.
Job Opportunities at the End of the Year: List of Career Paths with Potential Hires
Let's look at the top roles and careers you can choose from to wrap up your job search this 2021.
Healthcare and Social Assistance
Physician assistant
Dentist
Occupational therapist
Mental health counselor
Clinical social worker
Residential advisor
Public health worker
Related Post: Effective Tips on How to Write a Job-Winning Medical Resume
Finance and Insurance
Budget analyst
Investment banking analyst
Junior tax associate
Financial advisor
Loan officer
Credit counselor
Internal auditor
State and Local Government (excluding Education)
IT specialist
Public health nurse
Social worker
Accounting technician
Public health inspector
Wholesale Trade
Sales agent
Firstline supervisor
Customer service agent
Advertising sales agent
Fundraising manager
Public relations manager
Information Technology
Web designer
Data scientist
Web developer
Web programmer
Network systems analyst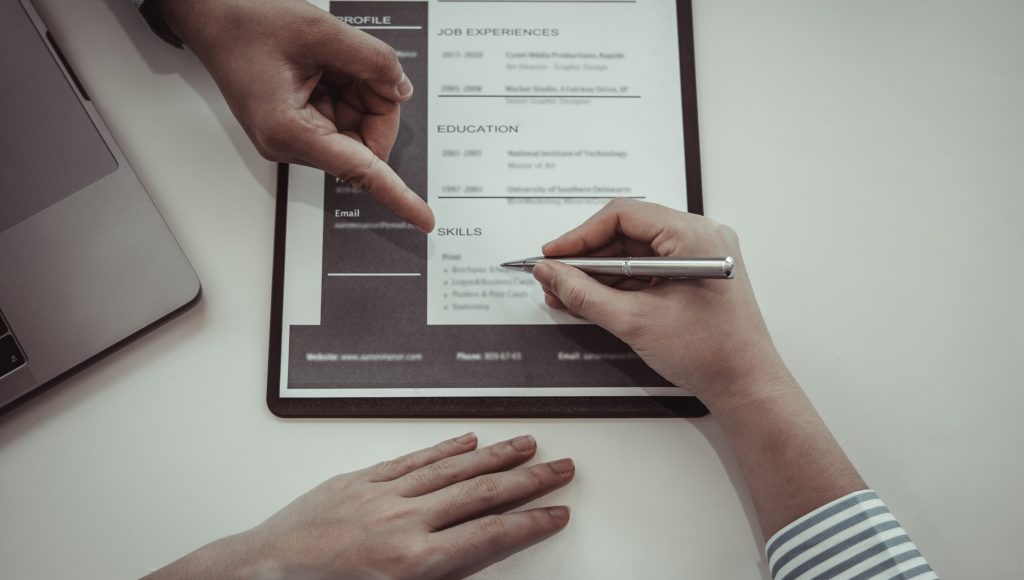 Job Openings and Labor Market Survey Data for October 2021
As per the US Bureau of Labor Statistics (BLS), the number of job openings rose to 11 million on the last business day of October 2021. Further, hires saw little change at 6.5 million, while total separations went down to 5.9 million. For separations, the quits rate dropped to 2.8%. Meanwhile, the layoffs and discharges rate remain unchanged at 0.9%.
Additional pointers in today's job market include the following:
The job openings rate saw little change at 6.9%, with the largest job opening increases in accommodation and food services; nondurable goods manufacturing; and educational services.
The hires rate was unchanged at 4.4%, with hires growing in academic services and in state and local government education.
The total separations rate saw little change at 4%; with separations growing in state and local government, excluding education.
Seeking Job Growth on Rising Fields and How to Write Your Career Change Resume
With the trends, career outlook, and data discussed above, one worthwhile option you have as you prepare for 2023 is to seek jobs on new and rising career paths and fields.
To help your job search stand out as you forge a new career path, use power words to describe yourself in your resume. Apart from stating your skills and feats, show you have great communication skills on how you express yourself in paper. To further guide you, here's how you can write a striking career change resume.
Let the Best Services Help You Tailor Your Resume for a Career Change
As you build your career in this era when nothing seems to be certain, getting expert help during your job search is a great move. Starting with your job search tools, make sure you choose the pros to take care of your career change resume for you!
We've got you. Check out our latest reviews of the 10 best resume writers so you can choose and hire the right one.