In today's world, having various income streams is one good, practical money tip. Sure, having a day job can help you pay your bills; but it's also good to have extra earnings to improve your standard of living, especially now that the pandemic has decimated people's jobs and livelihoods. On the other hand, those studying or staying at home can also earn income. Hence, part-time remote jobs are great options to consider.
Whether you're searching for your next part-time job or you're just testing the waters of remote work, we've gathered all perks, options, and tips in this blog to help you land part-time remote jobs in no time.
Benefits of Part-Time Remote Jobs
While many job seekers still prefer 9-5 jobs, there are also many people considering part-time remote jobs due to their awesome perks. These include:
1. Little to No Commute Needed
Working remotely means you can skip the daily stress of commuting. Thus, you can focus more on your other concerns, including your family as well as your mental and physical health.
2. Better Work-Life Balance
Another great perk you can get from remote jobs is that you can enjoy flexible schedules. This means that freelance or remote employees work based on when they want to start and end their workday. Besides, what matters is that they finish their tasks and bear strong results. This can be ideal for those who want to work at their own pace, as long as discipline is present.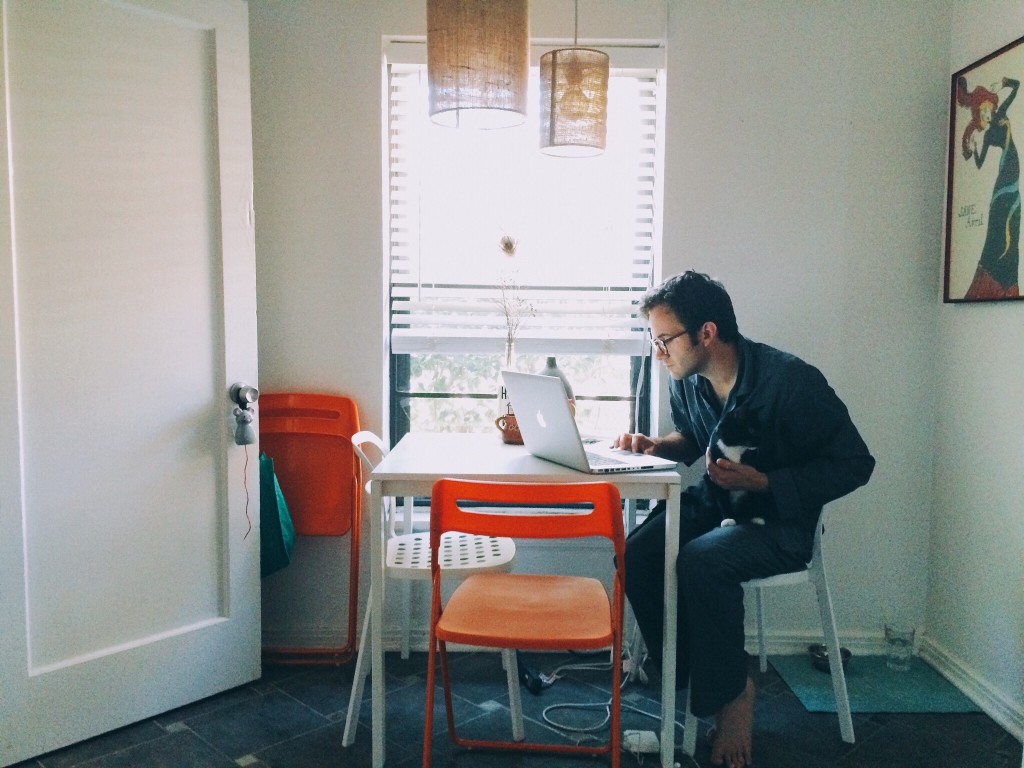 3. Fewer Costs
Working remotely helps you save money on transport costs, food, and work clothes. You can opt to cook at home or buy less costly food. You don't have to buy a lot of formal clothes to wear at work, unless you'll be doing video calls now and then.
4. Improved Work Rate
Skipping long commutes, breaks, and office distractions helps workers improve their focus on work, thus becoming more productive.
Remote work also allows employers and employees alike to focus on what matters most: performance. Unlike in the common office setup which tends to create biases, remote work promotes more results- and performance-based metrics.
5. Custom Workspace and Schedule
Working from home or even anywhere conducive for work allows you to create your own space to your liking. Having this freedom also helps boost your productivity.
Further, you can choose part-time remote jobs that suit your preferred time to work, so that you can maintain a balanced schedule. You can even set your own limit on how many projects or clients you can accept based on your ability to meet deadlines and manage workload.
Who Should Look for Remote Jobs?
Part-time remote jobs are best for those who are:
College Students
Working part-time is a good way for college students to earn income while studying. Also, this can help them gain work experience even before they graduate. Some leading online part-time jobs for college students include freelance writing, graphics and design, data entry, and social media management.
Parents
Considering the pros and cons of working moms, opting for a remote part-time job is best for those who are forced on bed rest or not yet ready to return to full-time work.
Career Shifters
Those who want to shift to other jobs or fields can choose to apply for part-time remote jobs as well. This can help them gauge if working remotely is for you. Those shifting careers should treat this as a chance to grow their skill set and improve their knowledge base, thus making them more competent job candidates.
Popular Part-Time Remote Jobs to Choose From
Jumpstart your earning potential and career growth with these roles you can take on as a part-timer.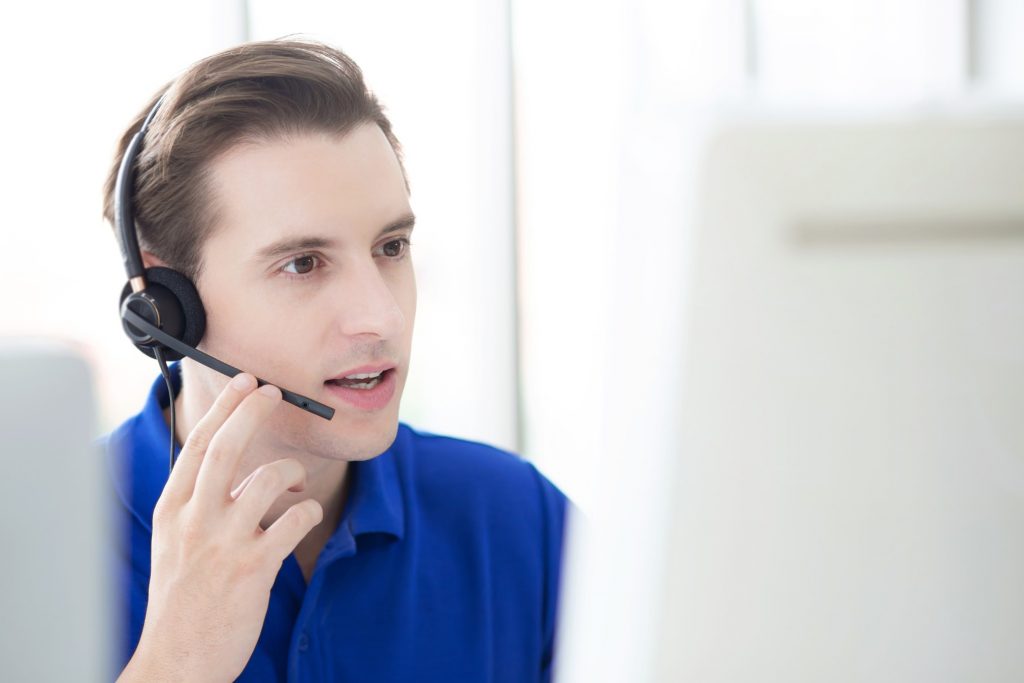 1. Customer Service Representative
Do you have great people skills, knack for helping other people in troubleshooting, and excellent communication skills? A job in customer service might be for you! Most of these jobs can be done online, so you have the freedom to work remotely. Also, you can do this with a flexible schedule, letting you work on your day job or other tasks.
2. Freelance Writer
With more businesses going digital, writing jobs are getting more in-demand to help with this transition. Effective content that follows search engine optimization (SEO) techniques helps market a business' website to reach more of their target market, thereby increasing brand visibility and attracting more potential sales.
3. Virtual Executive Assistant
Business owners, entrepreneurs, and even executives need to remove things off their to-do list to make more time for other core tasks. This is where virtual executive assistants come in. They handle scheduling, travel plans and itineraries, correspondences, and other admin roles.
4. Social Media Manager
As businesses aim expanding their reach online, more social media experts are needed to help them target more customers. The good thing about this is that this part-time position is open to entry-level professionals, students, and those from various fields or line of work.
5. Graphic Designer
While this job may require a strong portfolio showing your past work, learning how to create compelling creative outputs is now relatively easier through online platforms. Good businesses recognize the value of proper branding, and graphic designers play a key role in carrying out brand attributes through logos, social media photos, and promotional materials among others.
Need more ideas what part-time jobs you can choose from? Check out this list of today's best work-from-home job opportunities!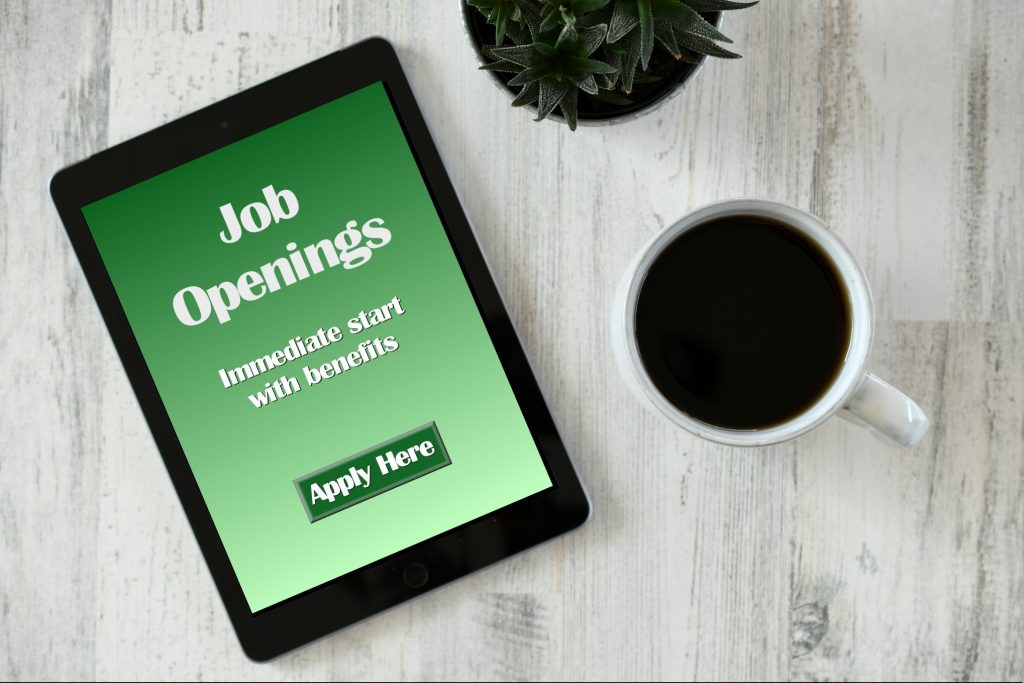 How to Look for Remote Work
1. Search for jobs and companies using relevant keywords.
Make sure you use the proper search terms to find the exact jobs you're looking for. You can try "remote companies," "virtual jobs," and "part-time remote jobs" for starters. You may also try searching for variations on your preferred job titles. This way, you can discover more similar jobs and have more options to choose from.
2. Use online platforms.
There are online job search tools you can use in finding jobs easier. Commonly, these tools have helpful features such as interactive dashboards, access to exclusive job openings, and resume builder.
3. Tap into your network.
Talk to your previous colleagues, clients, and even those close to you if they know any part-time remote jobs you can pursue. Further, having meaningful online connections can help you uncover hidden job opportunities and even ask for referrals.
4. Leverage social media.
Using social media is also a great way for you to land part-time remote jobs. Some remote companies source out for talents through Facebook and LinkedIn, most especially for those positions involving online work. Hence, make sure that you keep your profile updated and professional.
Creating the Perfect Resume When Applying for Remote Work
With the many benefits of part-time remote jobs, more and more job seekers are considering giving it a shot. That said, you must ensure you're stepping up your job search game to stand out. Start with your resume!
Now, how do you create the perfect resume for a part-time remote job?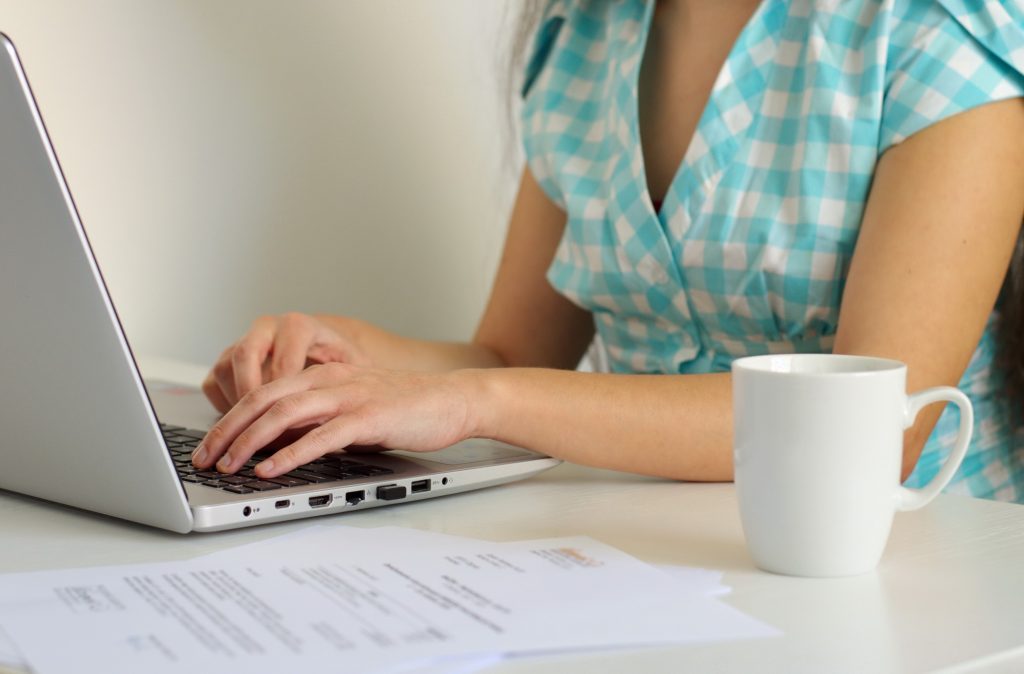 1. Choose the best type of resume.
Based on your skills, experiences, and career goals, use the most fitting type of resume to effectively present your competencies. Four of the most used formats are chronological, functional, combination, and targeted resumes. Through research, you'll know the format you must use to write the most effective job search tool.
2. Keep a consistent format.
Aside from being pleasing to the eyes, consistent resume formatting reflects your personality as well. Maintaining a professional document to convey your expertise makes you stand out among other applicants. Be sure to use uniform font styles and sizes, bullet points, and margins to keep your file neat.
3. Use strong words.
Your resume helps you pitch yourself as the best job candidate for the role you're aiming for. Therefore, you must be able to present your skills and experiences using the most suitable terms and phrases to help hiring managers see why they should hire you.
For a more detailed guide, check this blog on what power words to use to describe yourself in your resume.
4. Make it targeted.
When applying to remote companies or for part-time remote jobs, you have to make your resume customized to each position. Why? This is to ensure that your application meets what the job requires of you as a candidate.
5. Seek expert resume help.
Searching for jobs alone can be tough, let alone writing a strong resume to complement your job search efforts. The good thing is, there's a way for you to skip the nitty-gritty of resume writing. Hire an expert to do the job for you!
As a trusted reviews site, one of our goals is to provide expert career advice and lists of top service providers job seekers can use to help them decide on their next career steps. Check out the top-rated resume writing services for your job search tool needs!
Aside from these pieces of advice, you may also check out the top resume writing tips from the industry's best professional resume writing services.